January 12, 2010 - 11:09am
My very simple introduction to bread baking (part 2)
Sorry for the delay. I thought I would have a chance to post day two right away. I am now in day three of the creation of the starter. So let's catch up!
Day 2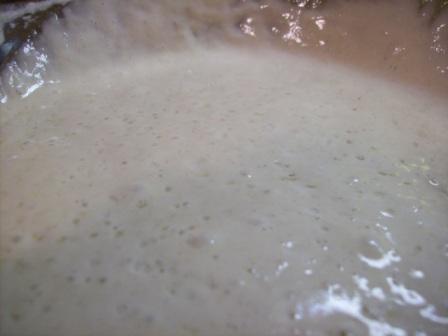 This is how my starter looked at 30 hours from the initial mix of 300g flour 300g water. I stirred it 5 times over the 30 hours. In the first 12 hours i had left the bowl, covered, on my pellet stove. It got up to 90 F, this was initially thought of as a mistake by me. So I moved the bowl to somewhere at room temp. Then over the next 28 hours it was alive with activity so awesome. So hopefully over the 30 hours you've seen activity similar to what is shown above. If it takes more time than 30 its ok, this is what you want it to look similar too before going on to the next step.
Feeding
You should have 600g of starter mix. Take 300g of this mix, add 150g of flour, and 150g water. I had just poured a glass of a nice weizen-bock and mixed the water with the yeast sediment in the bottle. I figured the more the merrier, yeast wise. Then mixed it up until well combined (No chunks of dry flour). To look like this.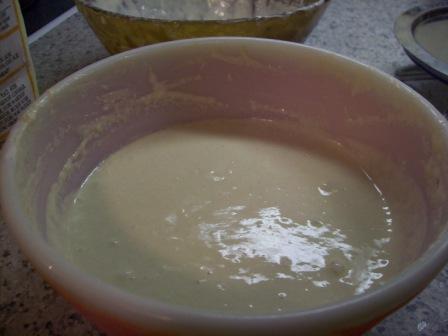 Day 3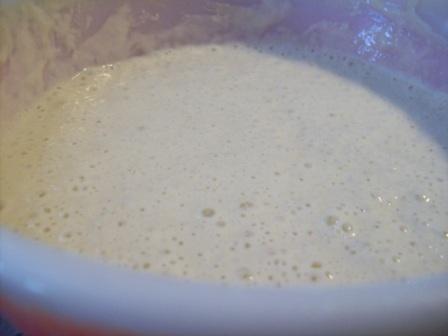 Here is how it looked at around 12pm today before I mixed it up again (not adding anything). Updates to come