December 30, 2009 - 6:47pm
Greek Bread - I finally make it with my Greek daughter-in-law
My wife and I are spending a few (too few!) days with my brother and his wife at their get-away home near Fort Bragg, California. My older son, his wife and our grandson were able to come down from Portland.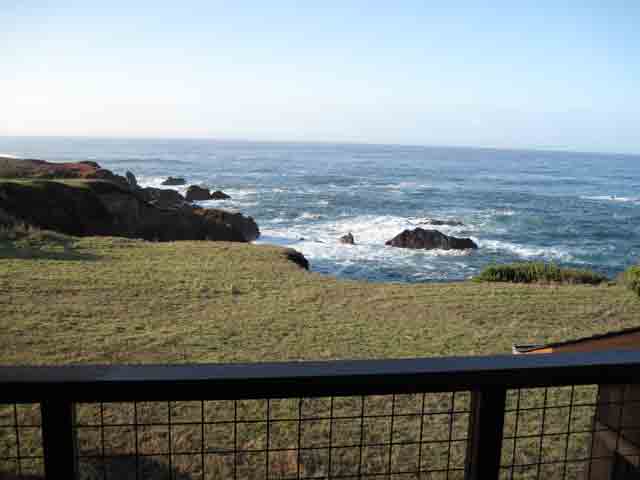 Our room with a view
I brought along sourdough starter and bread making paraphernalia, and three recipes for Greek bread. My daughter-in-law and I chose the recipe that seemed to her closest to the bread she remembered from Greece. We converted it to sourdough rather than a yeasted sponge, and I used mixing and fermentation techniques I thought would yield a better result than those in the recipe.
Did I say we made bread to go with a barbecued turkey and fixings for 11? Or that we had a Vermont Sourdough with Walnuts with the cheese and wine before dinner?
Stephanie had never made bread before, but she's a really good cook and a quick study. After watching me form one boule she proceeded to form one better than mine.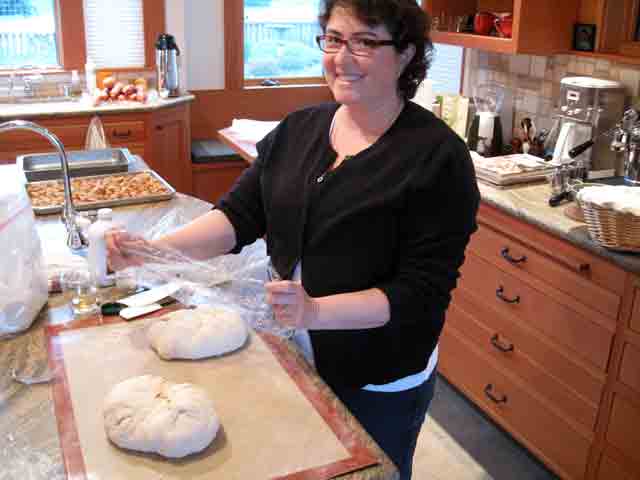 Stephanie with boules ready to proof
I had ordered a baking stone, kneading board and some other bread essentials from nybakers.com, and Stan shipped them directly to Fort Bragg, kindly arranging that they arrive at exactly the right day. We baked the loaves on the stone, with steam.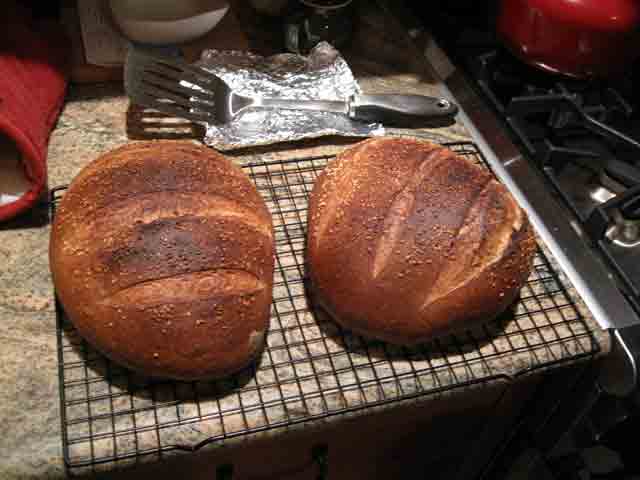 Greek Breads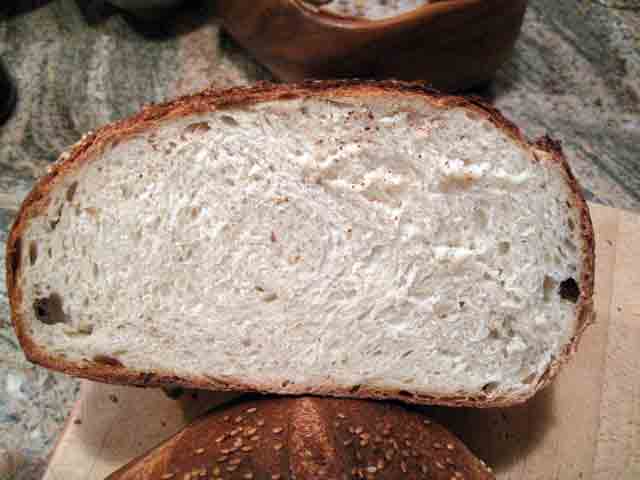 Greek Bread crumb
Stephanie said the bread was a pretty good approximation of bread she had had in Greece. (It would have been closer, if I had remembered to use the durum flour I brought along.)  It was a very good white sandwich bread flavor and texture with the added flavor of the sesame seeds. It was enjoyed by all, but, I think, most of all by the new bread baker.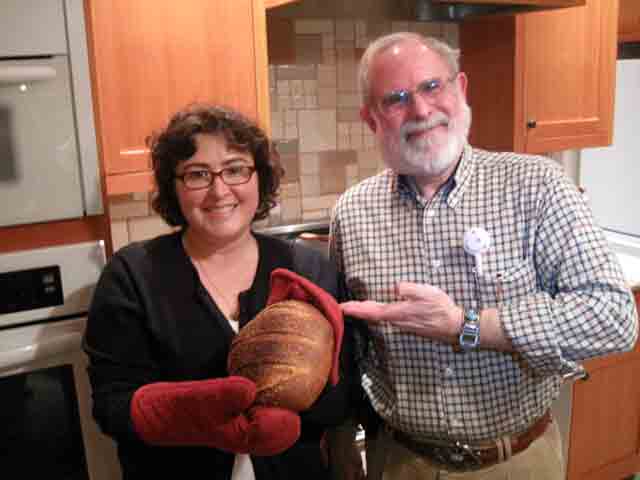 Greek bearing Greek Bread
David