December 30, 2009 - 1:22pm
Well, it's been a while since I've gotten on here, and I've had plenty of time to mess up my kitchen with my experiments and ideas. For the holidays, however, I made something everyone likes: Pumpkin Bread and Triple Chocolate Fudge Cookies.
I've done the cookies before, but this was my first time doing pumpkin bread, but it still turned out FANTASTIC. It was tastey in a spice way, warm, just a little bit crispy on the outside, and a little moist on the inside.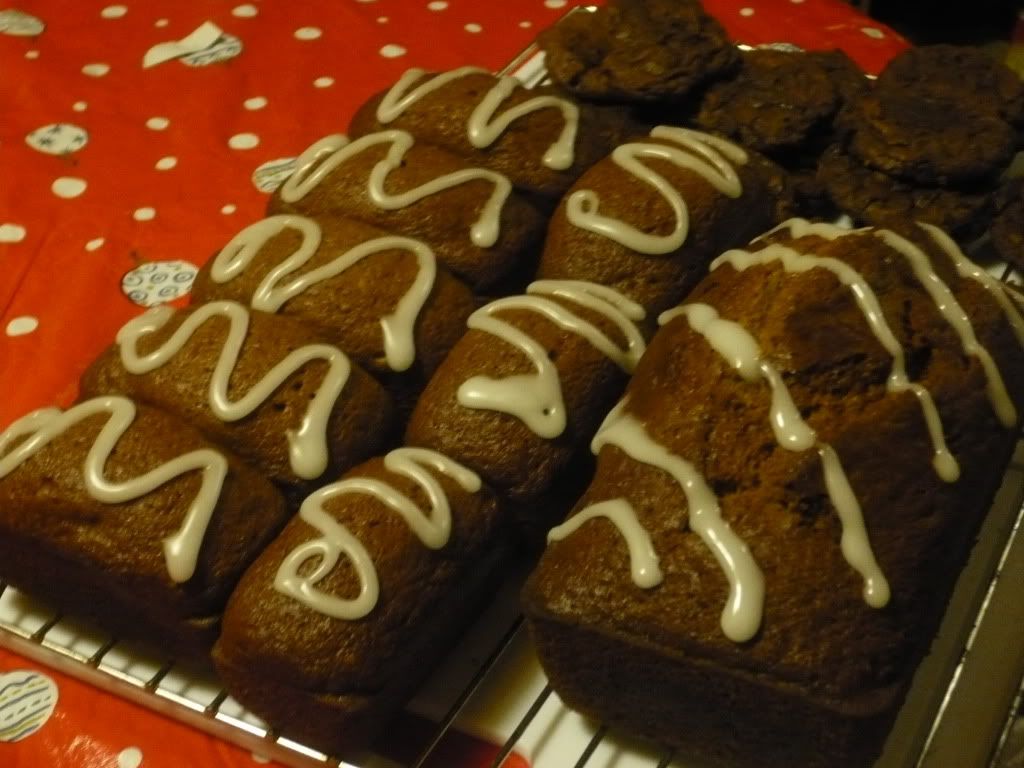 I have a pan which makes 8 mini bread loafs and a small sized loaf pan I used to make these. The iciing is a store-bought white icing.
For holiday desert, I also baked a double-dozen batch of triple chocolate and fudge chunk cookies, which were a pain while I figured out how to inorporate everything in amounts decent to keep them as cookies and not chocoltae lumps and leave them nice and thick with chocolate.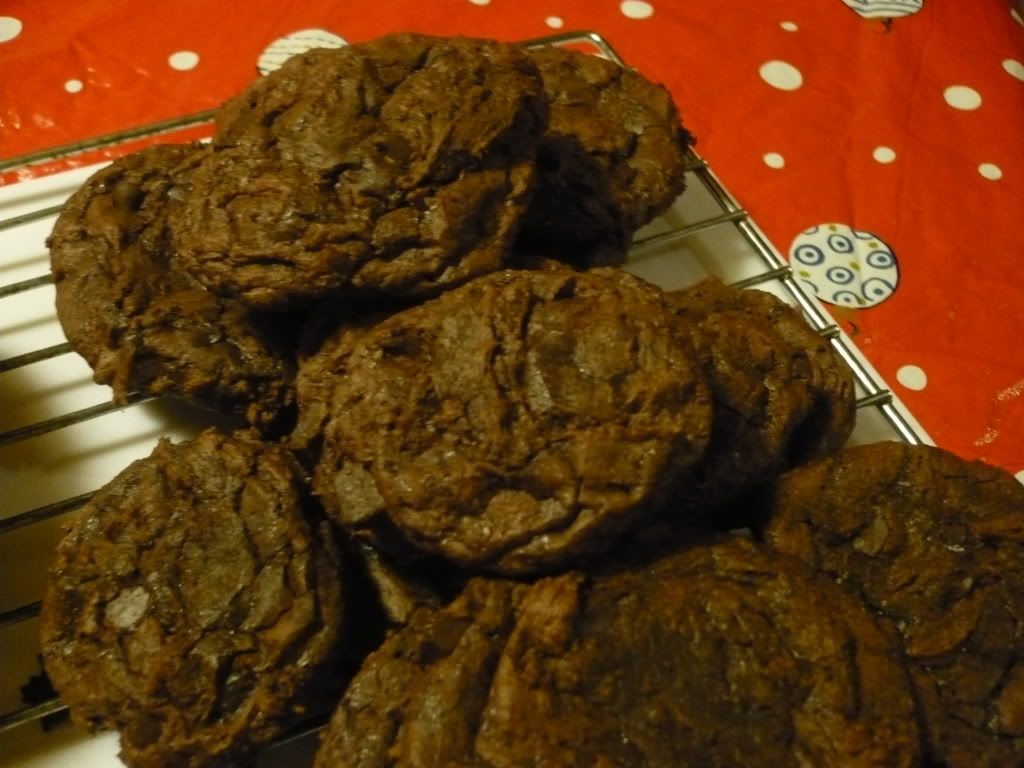 All in all, it was a very tastey Christmas!