December 28, 2009 - 4:58pm
sourdough baked in a vintage pizza oven
Greetings Freshloafers. . . 
I've been lurking on this site for way too long without making a post and for the first time I took a pictures of a bake I had this past weekend!  The loafs are 10% whole rye 10% whole wheat 80% general mills gold medal bread flour.  There were all leavened with a 100% hydration sourdough starter made with bread flour.  This is the first time I used white rice flour to dust my bannetons/baskets and I it worked wonderfully, no sticking at all after proofing overnight!
 I proofed the loafs overnight at approximately 50 degrees Fahrenheit for 12 hours and used cornmeal for dusting the peal.  I am lucky enough to have family members that have a 50+ year-old Baker's Pride stone lined pizza oven in the their kitchen which I cranked up to 500-600 degrees to bake the loafs: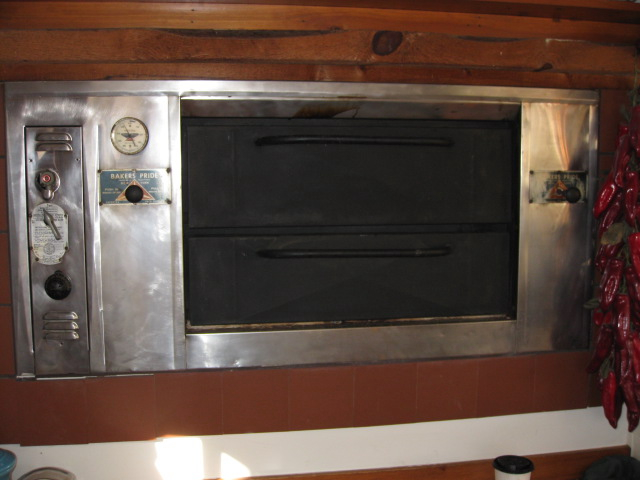 The Oven takes about 3 hours to get fully heated and can get as hot as 800 degrees. . . great for pizzas!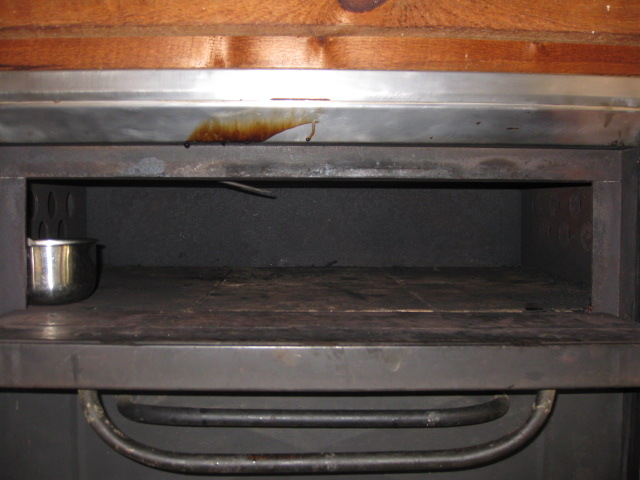 Since it is a pizza oven it only has a height of about 12" so no huge loafs. . .   In order to create steam I placed a tin bowl filled with river stones in to which I poured into after the loafs were loaded.  I was also sure to bake all four loafs off at the same time since a full oven produces its own steam.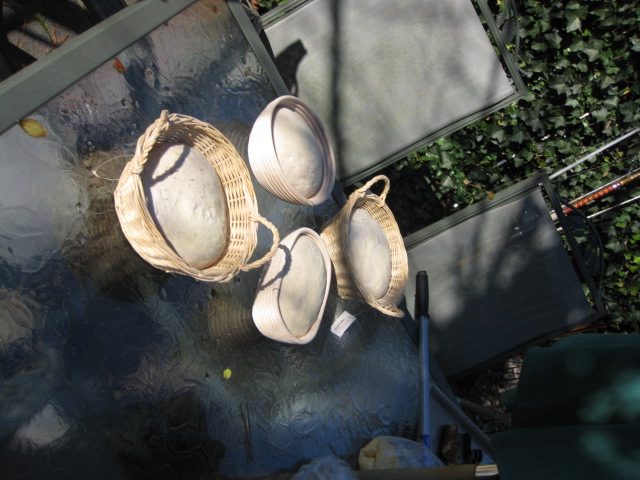 Two of loafs were proofed in cheap 1 dollar baskets: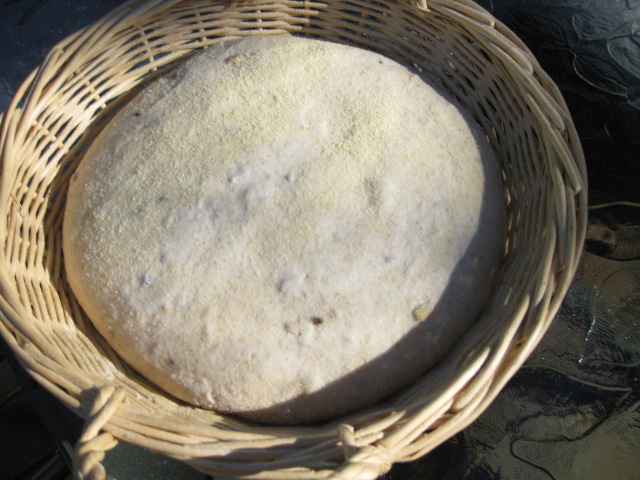 and two were proofed in nice willow bannetons.  The dough was made using only one build.  I mixed all the ingredients in a 20 quart hobart mixer on speed 2 until the dough was ready then I let the dough rest for a few hours folding it every hour or so.  I used 2 lbs of dough in the cheap baskets and 1.5lb in the nice willow bannetons.  I forget to mention that I added some soaked wheat berries into the mix as well to give the crumb some texture.  Before presenting you with the next pictures let me explain that I have never had the opportunity to bake directly on stone in a very hot oven and therefore was not prepared for the crazy awesome oven bloom I got on my loafs!  I only put very smalls cuts into the loaf which led to this: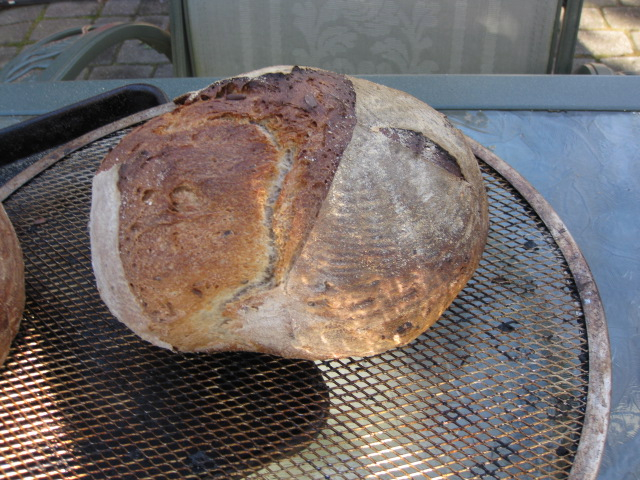 This loaf was the most affected by the heavy oven bloom.  
In case you are wondering I baked them this dark because I like my bread that way.  
Here are the rest: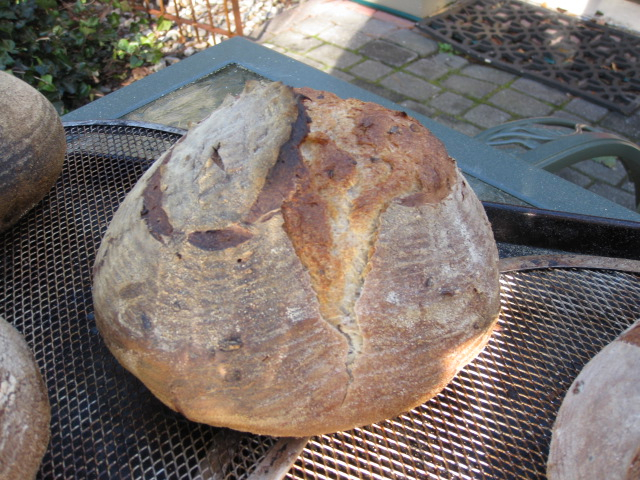 Super bloom!  Next time I will make deeper cuts. . .
Oh yes. . . 
I learned from this bake that baking good bread is most affected by the oven you are baking in then anything else in my opinion.  It is hard to beat baking a wood fired stone oven or even a vintage stone lined pizza oven like the one that was used in this bake.  Also cheap dollars baskets work just as well as imported german willow bannetons. . . . I forgot to take a picture of the crumb but it was very nice! Maybe I will add it later.