December 17, 2009 - 2:14am
Of steam, flour and cookies
You know, the old "ice-cubes-in-a-hot-skillet" routine is soooo...like...last summer, isn't it? ;)
I was sitting in a sauna a couple of weeks ago, pondering nothing in particular, when this large, heavy-breathing guy shuffled down to the hot rocks, threw water on them, and climbed back up to his favourite spot. Watching the sudden burst of steam rising from the hot rocks lead from one thing to another, and I eventually picked up some small rocks on my way back home, thinking I could put them to good use for my next baking session. I put them in an old, disused bread pan, and placed them on the bottom floor of the oven.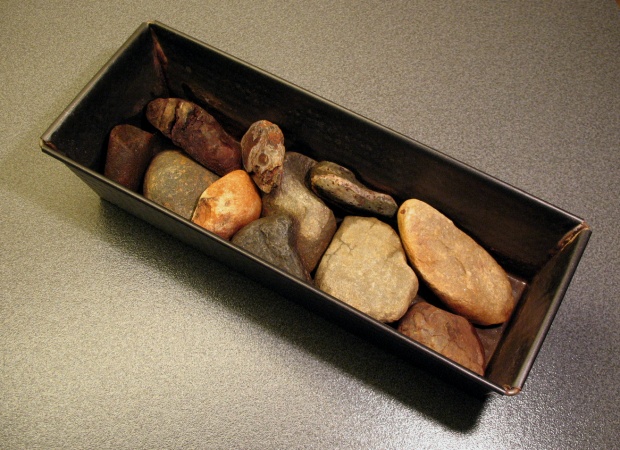 I also noticed I was running low on my bread flour (ah! The horror... the horror...), so I ran over to my grocery store, credit card in hand, ready to score more. This being the festive season and all, and many folks busy baking all kinds of butter cookies I guess, they were out of my regular flour. Well, I picked up two bags of flour from another producer and went back home. This flour has an extraction rate of 80% and an ash around .68, so it contains some more minerals than my usual flour (which is extracted at 75% and has an ash .55). This new one is probably not too far off a French T65 style flour. Both flours are pretty similar in protein content: 11.7% vs. 12%. During the first couple of feedings, I noticed a marked increase in starter activity (probably not very surprising, due to the increased mineral content), and where the starter previously ripened in 12 hrs., it now looked fit and perky after merely 8.
Earlier today I had my first test run with the rock-steaming-thing in the oven, and I baked a whole-wheat pain au levain: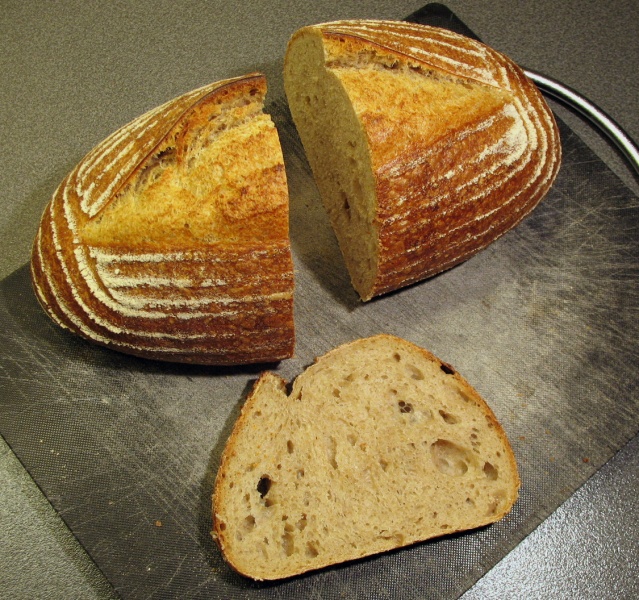 and the 5-grain levain, both from "Bread":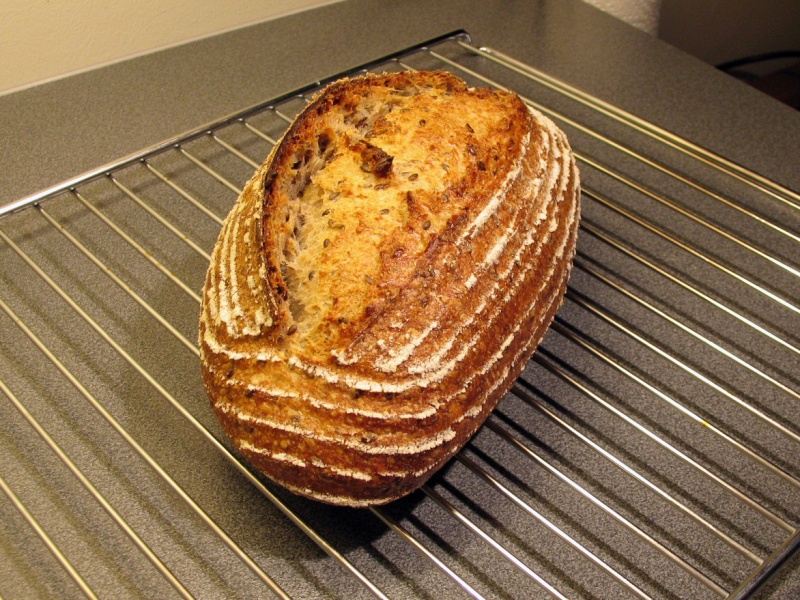 And the crumb shot: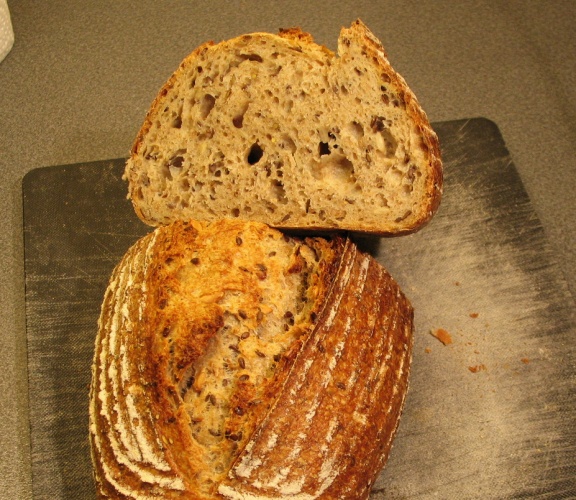 I was very happy with the outcome, and I think the new flour also lends even more taste to the breads. I guess I don't have any other option but to make the change permanent! Also, the new method of producing steam generated generous amounts of steam initially, and kept the surface of the breads moist until they were both fully expanded, roughly 15 mins. into the bake. Then I hauled the bread pan out, so the loaves could finish baking in a dry oven.
Finally, something for the coffee! I'm not much of a cookie baker, but it's that time of year, isn't it? Out with the Santa beard and the cookie recipes! Here's this years' bake:
Oat and date chews and cornmeal-raisin cookies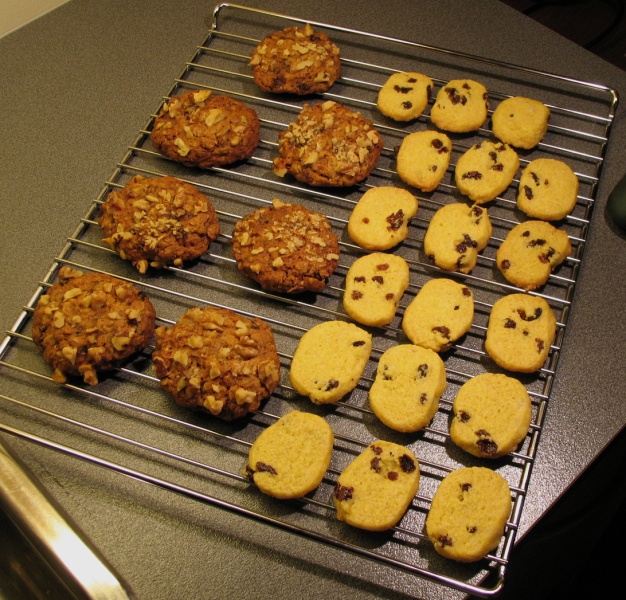 Hazelnut butter cookies and double chocolate biscotti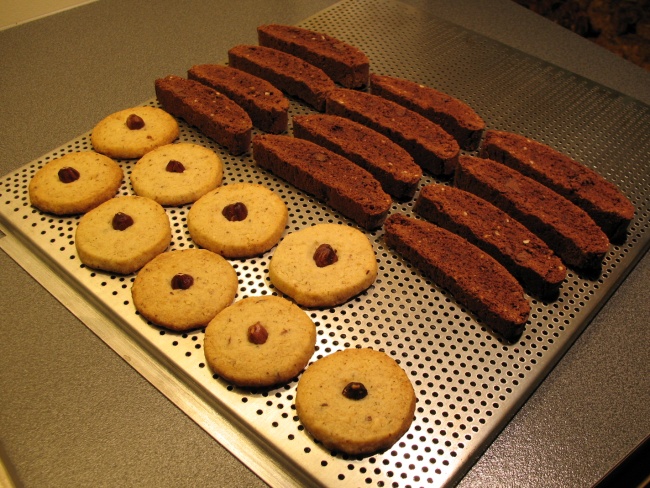 Chewy trail cookies and chocolate chip cookies