December 15, 2009 - 7:12pm
This recipe is from P. Reinhart's BBA.  I only changed the soaking of the fruit and extract amounts.  I thought I would give my first attempt at a stollen a trial run before making one to take as a gift.  There will be some changes made in the next one I make...it will have marizpan and a few other adjustments in handling.  I mixed this batch all by hand and the only candied fruit I used was a few candied red cherries because I like their bright color.  We really enjoyed the flavor and this is my results.
Lot's of the freshest dried fruits. Apricots, apples, cherries, cranberries, peaches, dates, golden and dark raisins and a few candied red cherries for their bright color.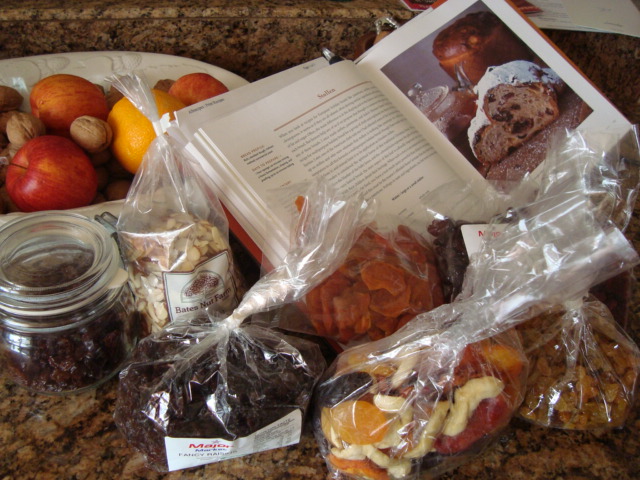 One Large Loaf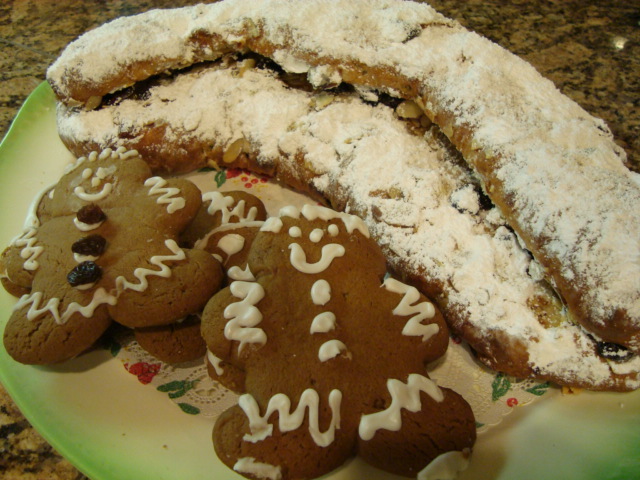 Fresh sure beats that dried up purchased one I remember from Christmas past.  I'm looking forward to making another one or two loaves!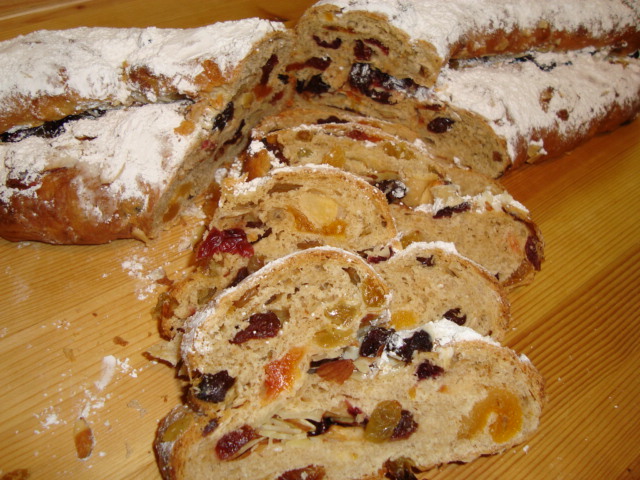 Happy Holidays!
Sylvia