December 5, 2009 - 4:24am
I thought these ciabattas would make a nice first entry for my brand new blog .
200 gr of  a 100% hydration whole rye poolish (sourdough, of course)
500 gr bread flour (with a pretty high gluten content)
380 gr water
9 gr salt
3 hour bulk fermentation, retarded overnight in the fridge, 1 hour out of the fridge, shape (kind of) and 2 hour proof.
25 minutes in a very hot oven, 10 more with the oven turned off.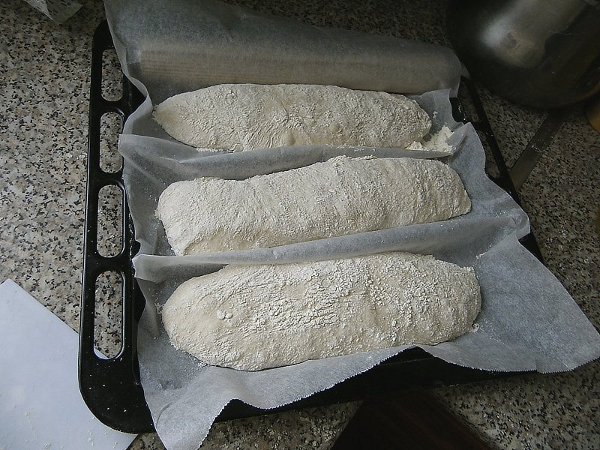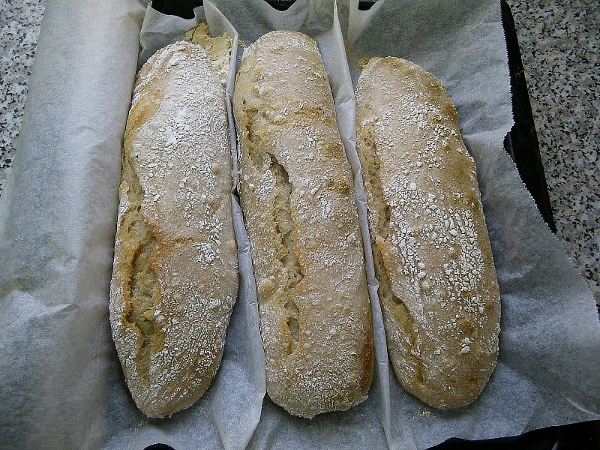 It's a great bread for the kind of sandwiches we like in Spain. I'm sure you have seen that chorizo in the background :-)