November 30, 2009 - 9:24am
It's about two or three weeks I bake the same basic bread ... I had a short discussion with Dan DiMuzio and I'm following his suggestion: "mastering bread one variety at a time, great bread baking is all about mastering the process, etc.". So I'm baking only a basic sourdough bread, that is a "Pain au Levain" with small adjustment in the process. I hear a voice in my mind - learn from the dough - and I think I'm mad.
The only thing I play with is scoring, and this is what I define "smile scoring".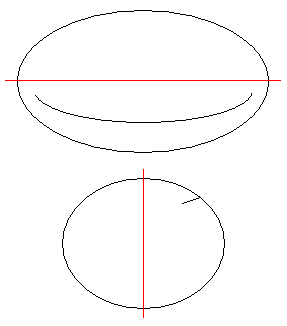 and this is the final effect: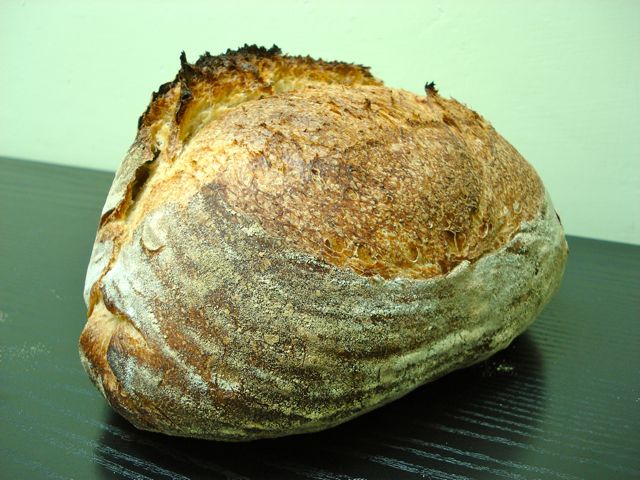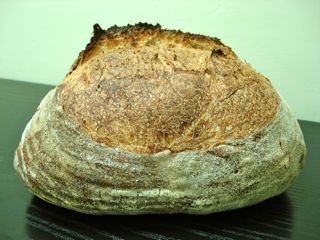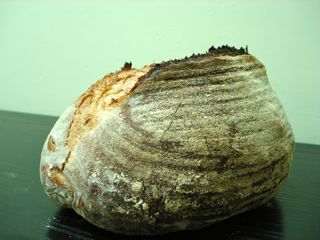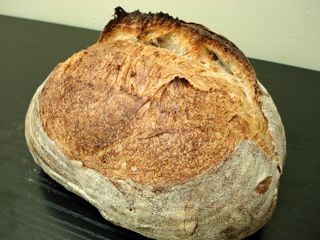 Giovanni