November 29, 2009 - 1:57am
Thinking about boiling bagels, I decided to try placing my sourdough bread into a steam oven for a few minutes before baking.
I am now routinely slashing, steaming for 4 minutes, and then transferring the loaf to the convection oven to bake.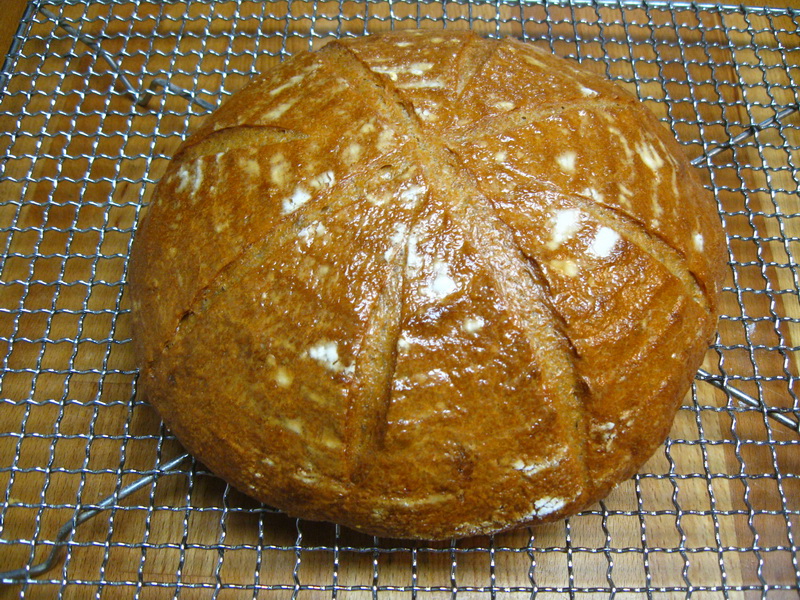 I have also used this method for yeast loaves: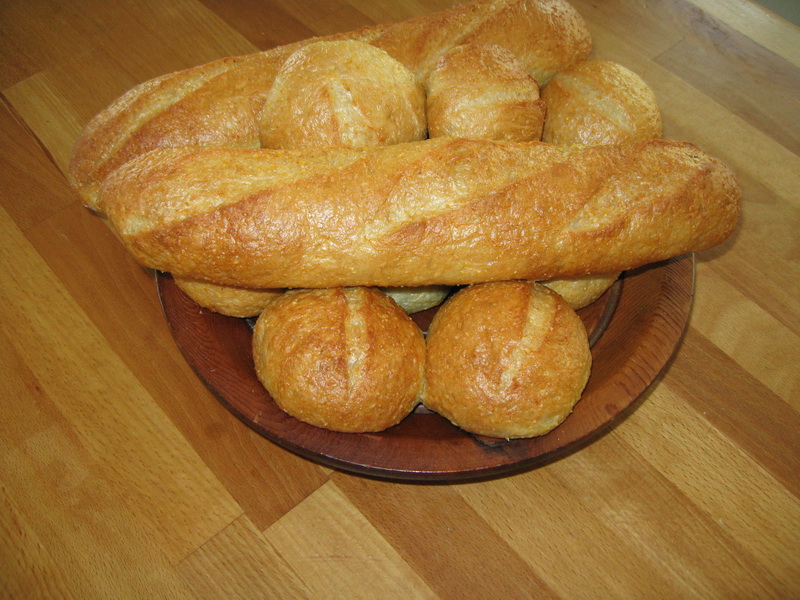 Another method I have tried is to steam on the cooktop using a steaming saucepan and an appropriate pan. This gives a very similar result to the steam oven, but is restrictive in the size and shape of loaf.
Here are 3 loaves made at the same time for comparison.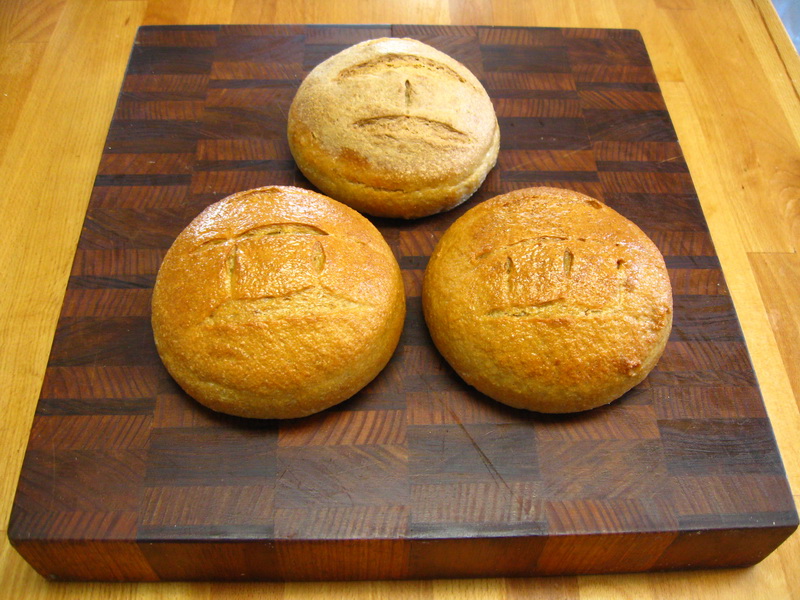 Top: Sprayed with water before placing in oven.
Left: Steamed on cooktop
Right: Steamed in steam oven.
We enjoy the rather chewy thin crust, and I particularly like the sheen obtained.