November 22, 2009 - 8:15pm
Some of my sourdough loaves
I'm new here, and I see a lot of pics of folks' loaves of bread and thought I too would share some pics of some of mine.
I make all sorts of bread, but sourdough is certainly my favorite to work with. I have 4 starters including one wheat starter going all the time.
Here is the first sourdough challah I made. This bread has an awesome flavor.
And here is the second one I made. You can see that I forgot the seeds on this loaf.
Third one. Getting better and better.
Number 3 opened up and ready to eat.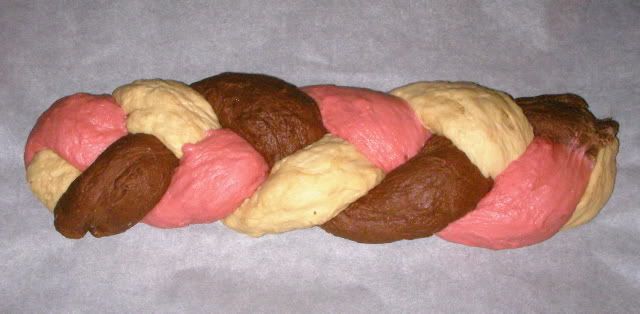 Here is where I get brave. This is a loaf of Neapolitan challah.
Here it is cooling. The strawberry and chocolate didn't spring quite as well as the vanilla. I believe that it was over kneaded. But it was fantastic.
Sliced up and ready to eat. I serve this with honey butter.
Thanks for looking at my bread. I'll post other loaves later.