November 22, 2009 - 7:57am
Reinhart bagels- success!
I finally have a decent-looking batch of bagels this morinng, using PR's recipe. They are a bit more plump and round than I would have liked and some of them actually burst a bit but I hadn't made them using All-Trumps flour before. That flour is amazing stuff, eh? I am waiting for them to cool before checking out the interiors. I bought some Italian butter yesterday that comes from the Parma region so it should be yummy stuff. I was raised on homemade butter from our Jersey milk cow so I am always sampling new butters to try and capture that childhood taste memory. So far the closest I have found is the Irish Kerrygold butter. Now, if I can just figure out how to upload some photos I will share the bagel pics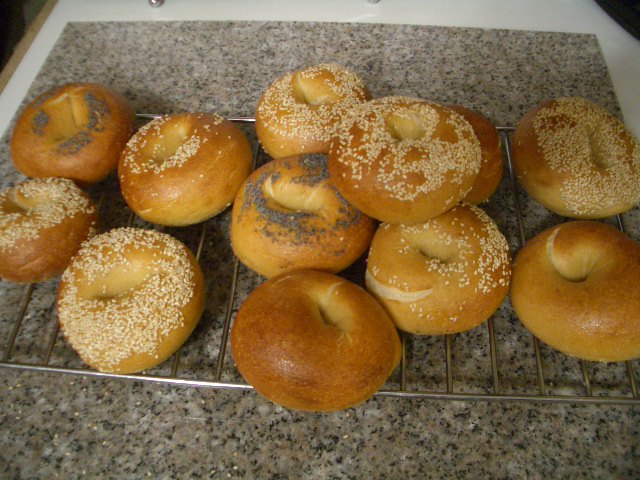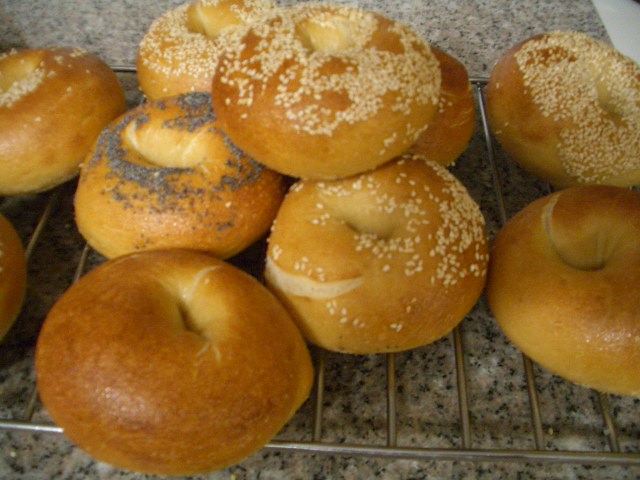 .
Amazonium