November 9, 2009 - 11:23pm
I have had several people ask about this recipe so here it is. Sorry for taking so long.
Nicho Bread (Named for my grandson)

19.25 oz Good quality AP flour    
10.65 oz Milk
3 Tablespoons Sugar
3 Tablespoons Butter
1.5 tsp Salt
1.5 tsp Instant Yeast

This makes up about 2 pounds of dough, I bake it as a single loaf and it makes a TALL loaf. That's the way we like it around here but you could easily make 2 smaller loaves with this recipe.

Place the Flour, Salt, Sugar, and Yeast in a Large mixing bowl and stir to combine.
In a small sauce pan heat milk until very warm. (I do this in the microwave, about 90 seconds) add the butter to the warm milk. Stir until the butter melts. This gives the milk time to cool if you got it too hot.
Dump the milk/butter on the flour mix and stir with a big wooden spoon until it has absorbed all the liquid. Dump onto your counter top and begin kneading by hand for about 1 minute, Just trying to incorporate all the flour at this point. Cover and let the dough rest/hydrate for 5 minutes.
Continue to knead by hand for another 5 minutes. It should not be sticky. If it is, use a little flour to help make it workable. It should form a smooth, soft dough that is not sticky.
Place dough in lightly oiled bowl and cover with plastic. Let rise until doubled, usually takes about 60 to 90 minutes but let the dough dictate the time.
After doubled, deflate and form into a 5 x 9 loaf pan. Cover and let rise until doubled. Again, let the dough set the time.
Bake on the lower rack of a 325° oven until done. I use a thermometer at between 195° and 200°
You may need to place a sheet of aluminum foil over the top of the loaf to keep the crown from burning.

Notes____________________________________________________
(I often have to cover with aluminum foil for the last 10 minutes to prevent burning the top crust)
(You can use bread flour if you want, Also, I sometimes use 30% WW flour)
(I use 2% but have used whole, skim and even buttermilk, I have also made this with water in a pinch)
(I have used Honey, brown sugar, Lyle's Golden syrup and molasses)
(I have used margarine, Vegetable oil and olive oil, and lard)
Lets make some bread, No fancy Kitchen Aid required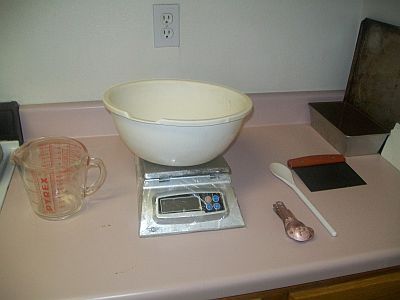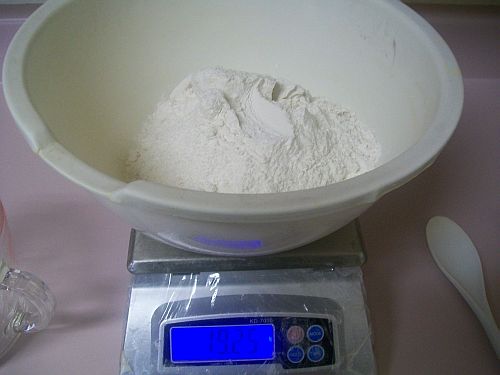 First the dry.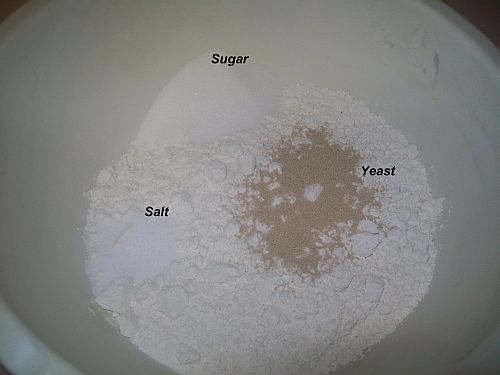 Now the wet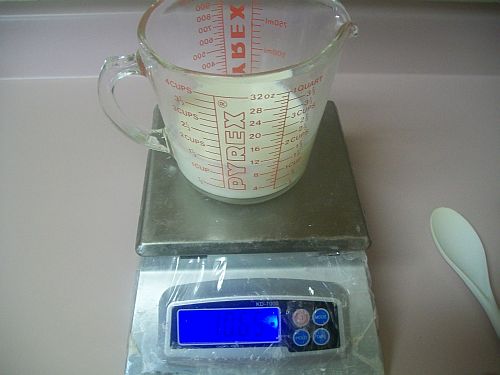 10.65 Ounces is about 1 and 1/4 cups
Nuke it to get it warm. But be careful not to get it too hot.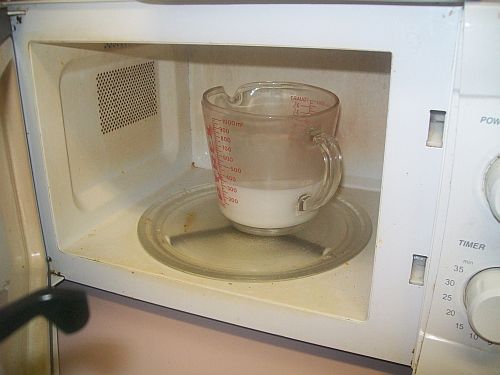 3Tbsp butter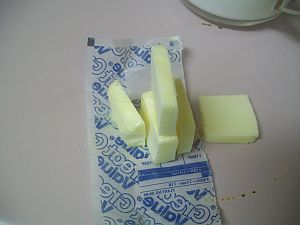 Melt it in your warm milk, Should look something like this.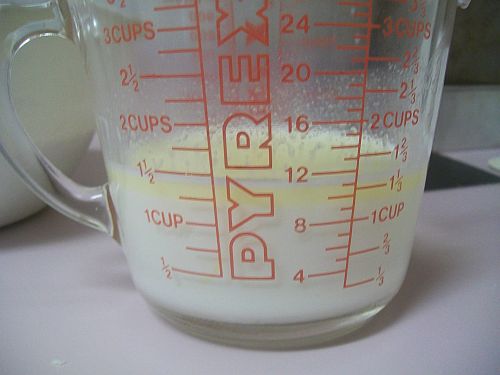 Now, Everybody into the pool. and mix with a spoon until the liquid is absorbed.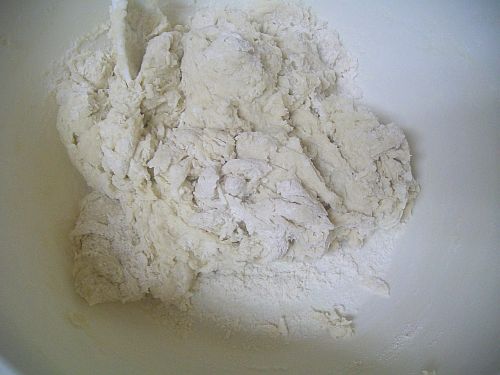 Dump onto the board and work just enough to get it incorporated.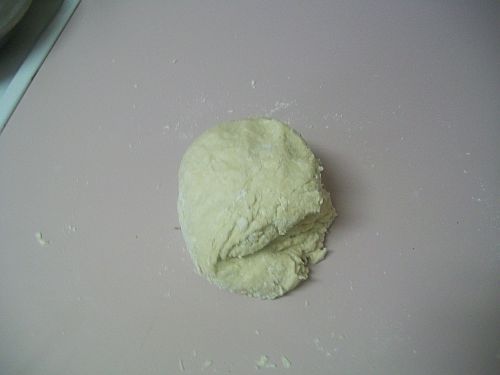 Then let it rest 5 minutes and then knead for 5 minutes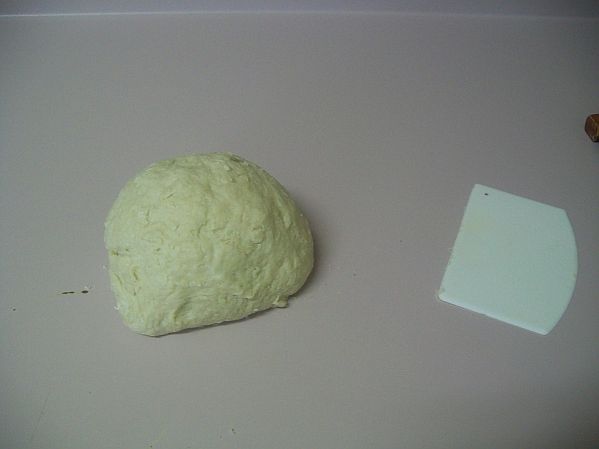 You should end up with a lovely smooth, soft, not sticky ball of dough.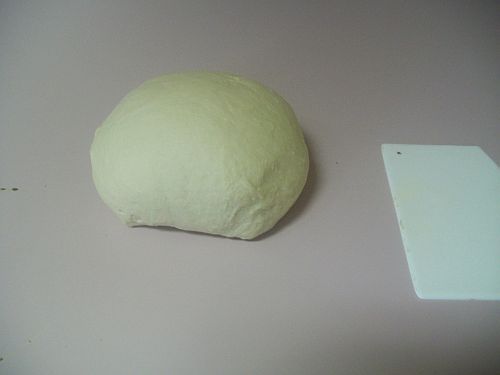 Proof it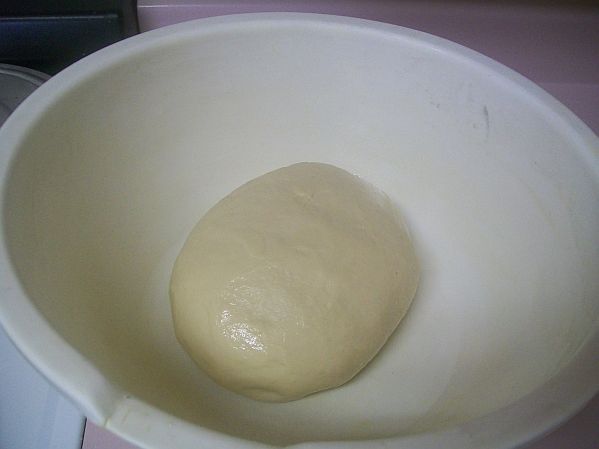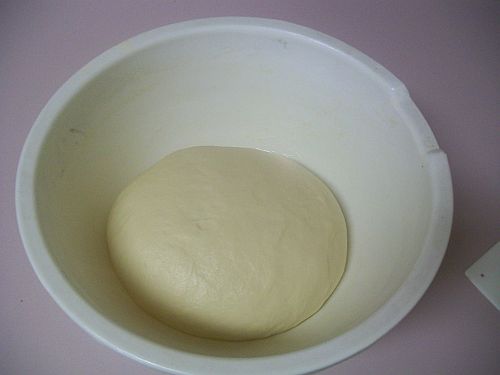 Deflate and pan.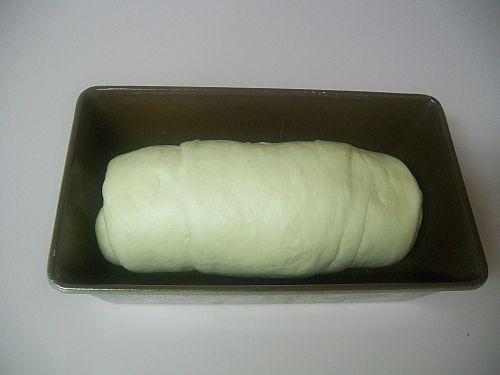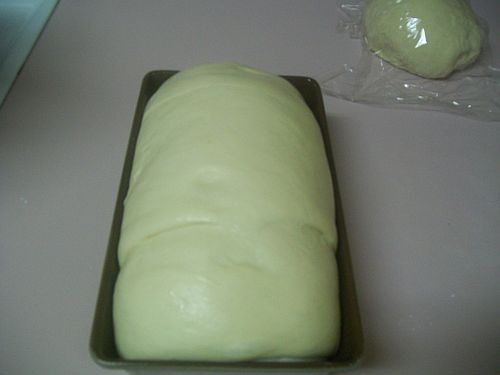 Can you see where I poked it with my finger. It's ready.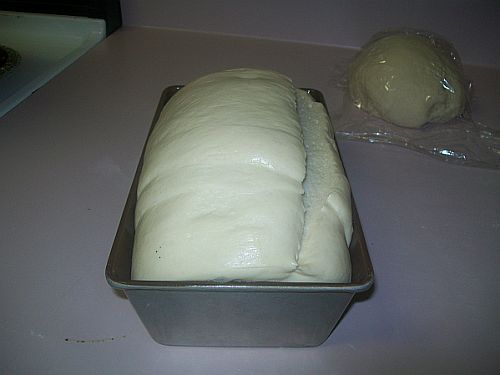 Slashed.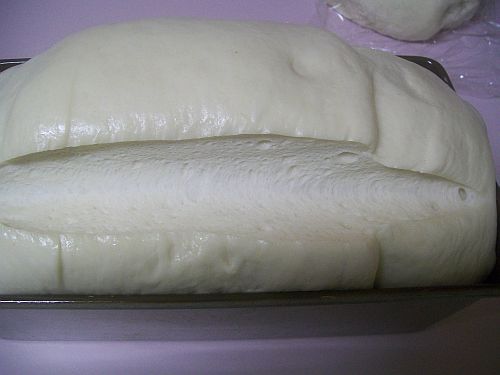 Surface tension causes the dough to open at the cut. Can you see the crumb structure even in the raw dough?
Nothing left but to put in a 325° oven. It bakes for about 25 minutes but I don't watch the clock, When it looks done I check it with a thermometer.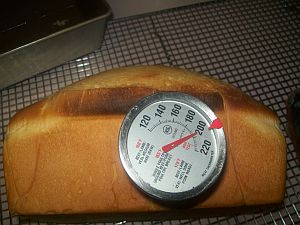 This loaf is so tall that I have to cover it with foil for the first 10 minutes to keep it from burning on top. Maybe if I had a bigger oven, but even with the rack on the lowest setting it still will burn if I am not careful.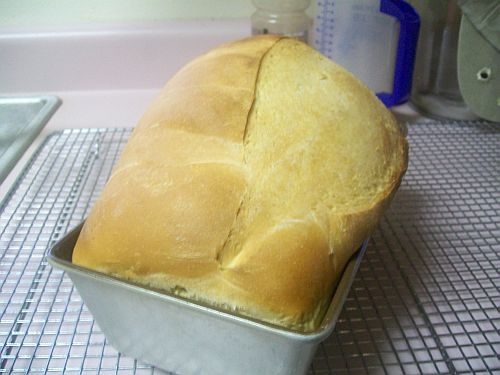 Wow, Talk about oven spring!
and the requisite crumb shot...