November 7, 2009 - 5:34pm
While out running errands this morning I stopped at St. Honoré Boulangerie in NW Portland.  I took a bunch of photos but it was dark and crowded.  These are the only two shots that came out.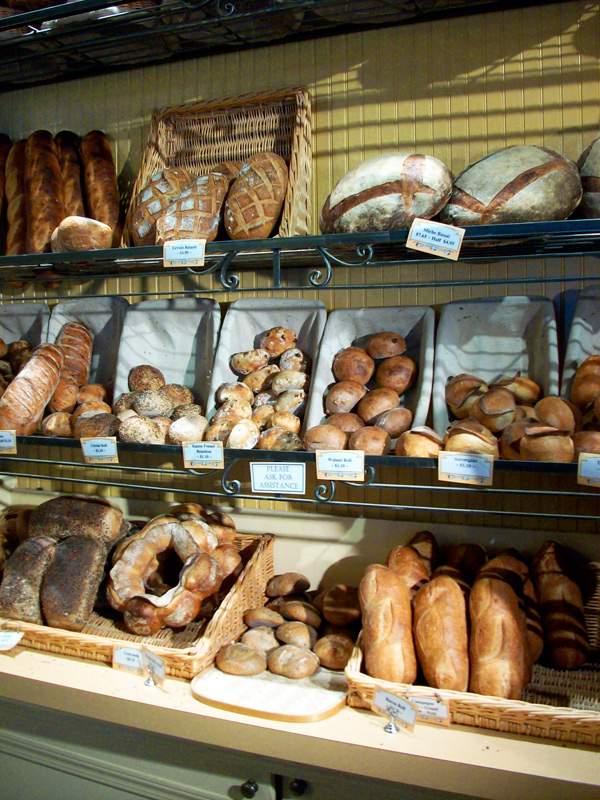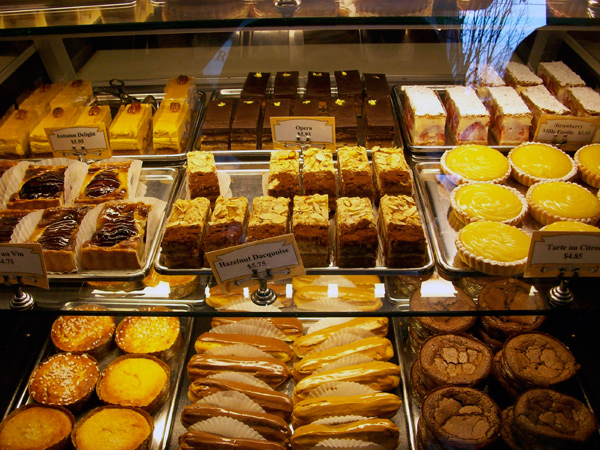 The croissant, pain au chocolat, and pain au raisin we split were all good.  Nice treats on a rainy day.
In baking news, I just came *this* close to ruining a batch of Wild Rice Onion Bread I'm making. I'm using the formula from Peter Reinhart's new book but changing the rises to fit my schedule.  I did a preferment while we were out this morning and once we got back from errands I made the final dough.  It was running about half an hour or an hour behind dinner schedule -- I'd love to have the rolls with the pot of split pea soup I'm making, though I also got a ficelle at St. Honoré as backup -- so I put the bulk dough in the oven and turned the light on to try to speed things up a little bit.  I also turned the burner on for just 20 or 30 seconds to get some warmth in there, then got distracted and ran upstairs... Next thing I know my dough has been sitting in a 250 degree oven for 5 to 10 minutes.  Happily, aside from the very outer bits that stuck to the metal bowl, I think it is going to be fine.  I split the now quite warm dough into two loaves and they appear to be rising fine.  Fingers crossed.