November 4, 2009 - 9:45am
I was inspired by Eric's medieval bread and wanted to try something different with Hamelman's oatbread. I ended up with a medieval bread/Pain de Beaucaire hybrid... I first shaped two baguettes of the oatbread dough. The two vertical sides of the baguettes were brushed with water, and the outer edge dipped in rolled oats. The inner side was partly sprinkled with coarse rye flour, and the baguettes shaped as below: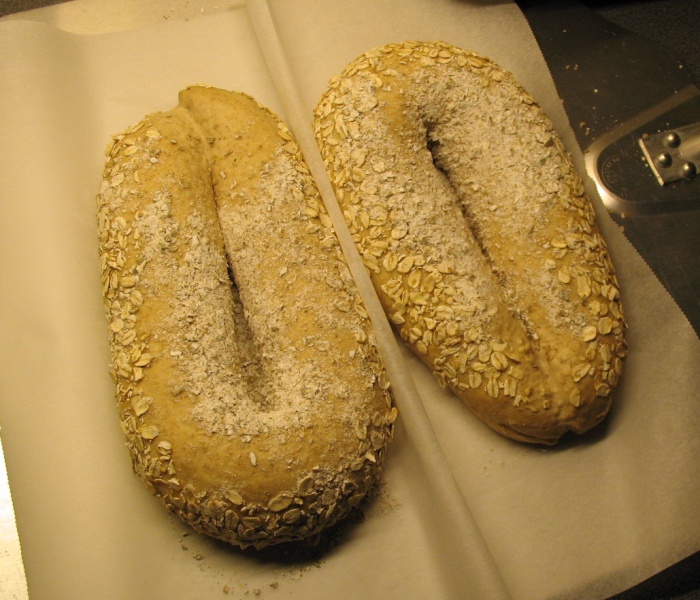 The idea was to sprinkle coarse flour on the inner side to avoid the dough proofing/baking together. Also, avoid sprinkling flour on the very ends: You want some wet dough on each side so you can splice them together in the end.
Here's the baked loaves/baguettes: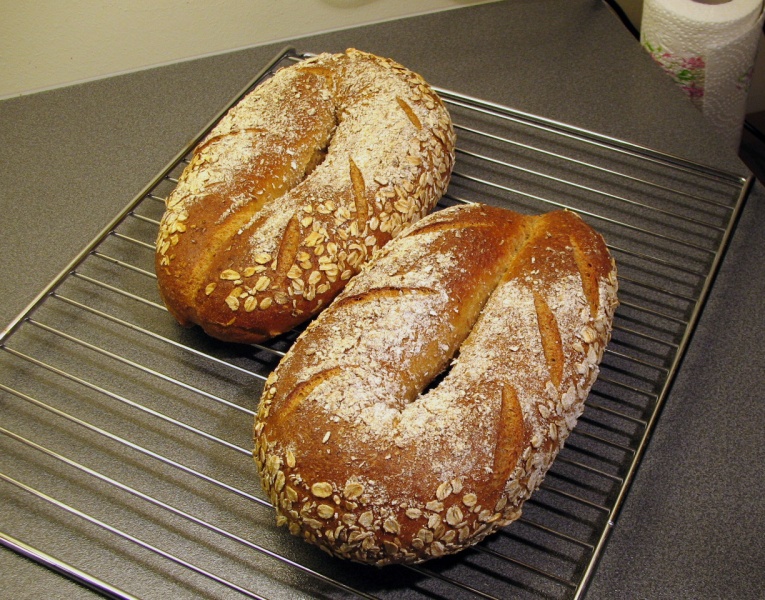 Lots of flavourful crust, and it's fun to try something different :)