October 31, 2009 - 7:34pm
The Little Italian loaf that rolled over!
One of those days!  Everything was going nicely.  Except I wasn't paying attention to those little details...that can cause big mishaps.  My Italian loaf was sitting on parchment and slid off the pan onto the stone and just kept rolling, right over.  It came right off the parchment halfway.  It was pushed, shoved, unstuck and rolled back over..by that time who cares!
Problem was I didn't have the pan low enough to the stone when sliding the loaf off..I just tipped it to slid it off..causing it to roll over onto the stone...when I should have kept the pan low to the stone and given a little jerk and pulled the pan away. 
Happy Halloween!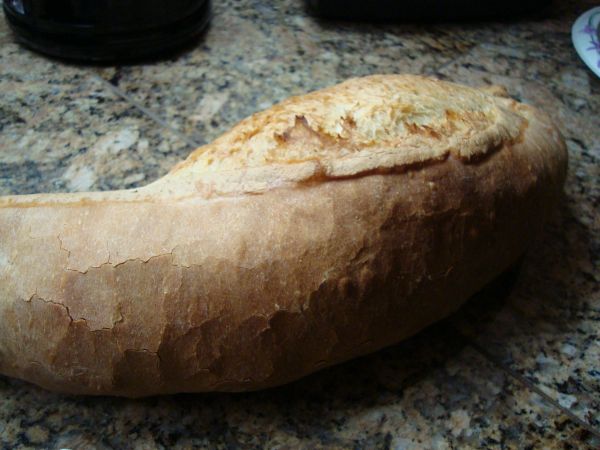 Sylvia