November 5, 2006 - 4:23am
Browsing the news feed led me to this recipe for a yeasted pumpkin bread from the World bread day link. I have slightly adapted it and it turned out well although I can't say it is too exciting - a useful recipe for using up an excess of pumpkin I guess.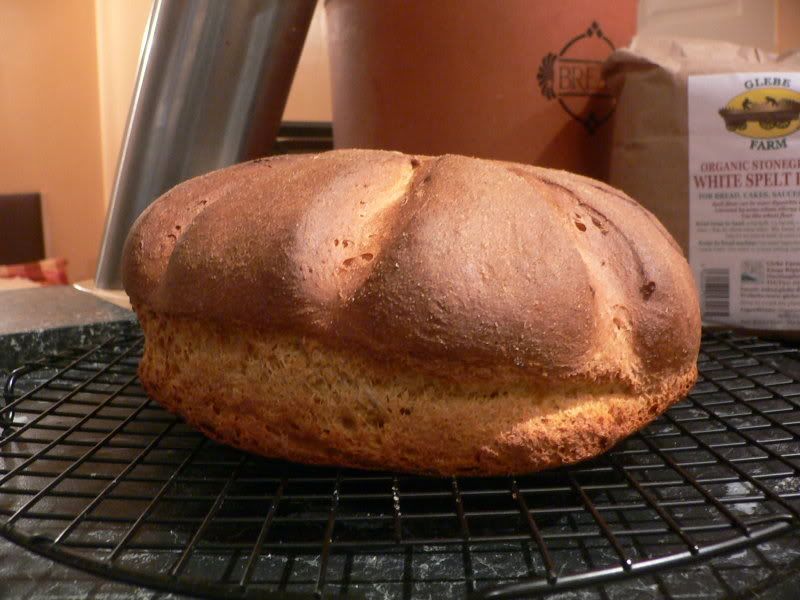 It is slighltly more orange than the pictures imply with a good caramelly chewy crust and is quite moist but the crumb is a bit tight - although it slices quite well.