October 25, 2009 - 7:50pm
TFL Fundraiser for Mercy Corps
Last week I posted a message on TFL asking community members to test out the new fundraising software I'd developed for Mercy Corps, my employer, by making a few small donations. The response from the community was overwhelmingly positive. We hit our original goal of one thousand dollars, which I feared might be unreasonably high, in less than 72 hours, and several community members expressed a desire that we extend this longer. If you are game, I'm game. Let's see what we can do.
What is Mercy Corps?
Mercy Corps is an international aid agency based in Portland, Oregon. With over 3,500 employees working in more than 40 countries, we work to help people build secure, productive and just communities. We do that by expanding educational opportunities, helping build water and sanitation infrastructure, providing microfinancing to women starting small businesses and running food and nutrition programs to prevent malnutrition.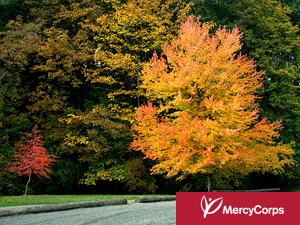 As I've mentioned, I work there, but I was a supporter and fan of the organization before I began working there. Mercy Corps works in some of the world's toughest places, including many that rarely make the headlines, and is committed to being efficient stewards of their donors' money.
If you are interested in supporting our fundraising effort, you can do so here. Your show of support would mean a great deal to me.
Update 10/25: I am moving the discussion of this from the forums to a blog thread so that folks interested in the fundraising project can still chat about it without interfering with the bread-centricity of the forums. I've also raised the goal to $2,500.
More to come...