October 22, 2009 - 12:02pm
This is from Peter Reinhart' BBA book.  Ciabatta, Poolish Version.
I used 6 oz. half water and whole milk also added 1 TBsp. Olive Oil and KAAP Flour.
I mixed by hand and did stretch and folds and did my shaping different and some adjustments in temp. with my convection oven.  I think I got about the same results with crumb not being as open as bakers here have posted about on TFL.  More liquid can easily be added as the dough at this hydration was easy to work with for a ciabatta dough.  The bread was still very tasty with a nice crust and perfect for sandwiches.  If I remember correctly I got 2 nice large loaves each weighing very close to 18oz.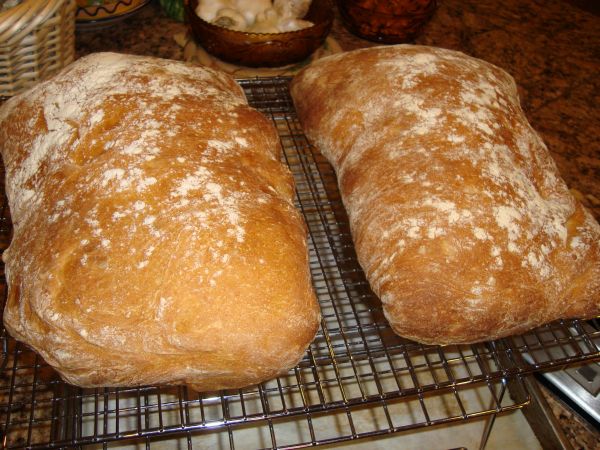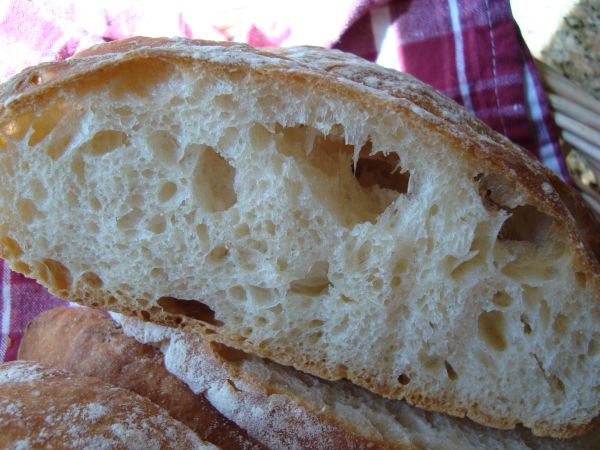 Sylvia