October 17, 2009 - 1:32pm
I've seen some lovely variations on E.K. Baguette Monge and it's started my craving.  I used King Arthur All Purpose flour and K.A. Organic White Whole Wheat and formulated it for 69% hydration.  I also did an overnight bulk ferment.  I thought they tasted the best of any baguettes I have made so far...which is not saying much because I've only made baguettes a few times.  They really did have such a nice flavor..I ate half of one while trying to take photos...sweet, creamy, nutty also I think my levain has developed a very nice flavor and it really came through..I will have to do this again...but next time without the overnight bulk.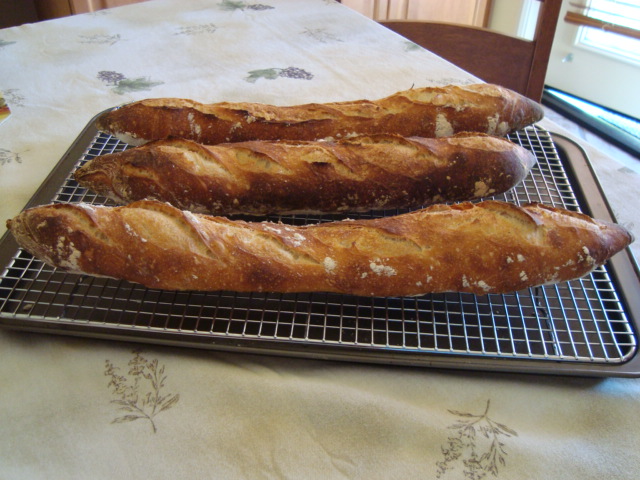 I shaped these as long as would fit in my oven.  I liked the way the corners jumped up from being on the pre-heated hot stone.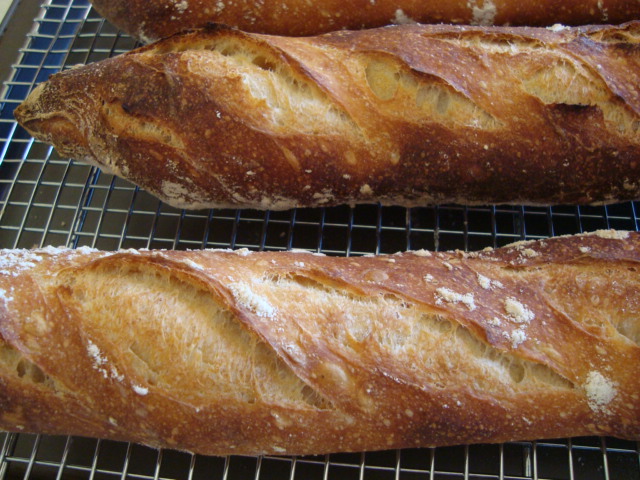 They sang nicely to me!  I need a lot more practice than what I have been getting on my slashes!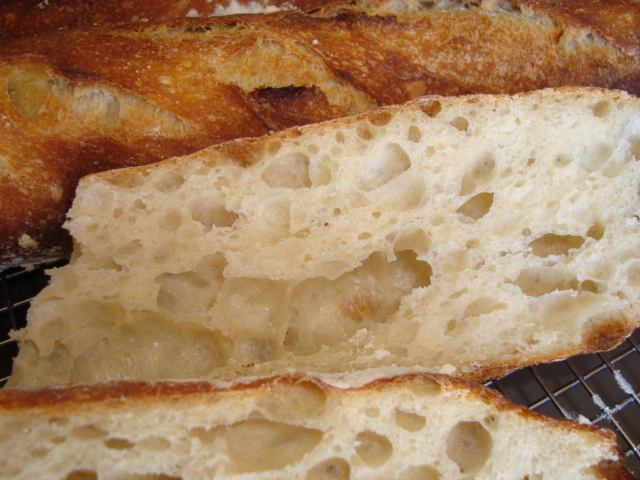 The Crumb Shot!
Sylvia