October 16, 2009 - 10:18pm
First bread made with my new starter
I am again trying Ed Wood's "San Francisco Sourdough" starter. I began activating the dry starter just a week ago. It took about 5 days to get it up to speed. This is the first bread I've baked with this new starter. It's my "San Joaquin Sourdough" made without any added instant yeast and with KAF Bread Flour.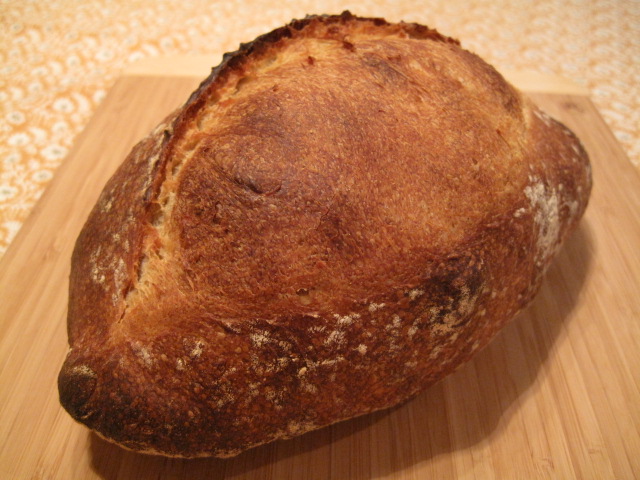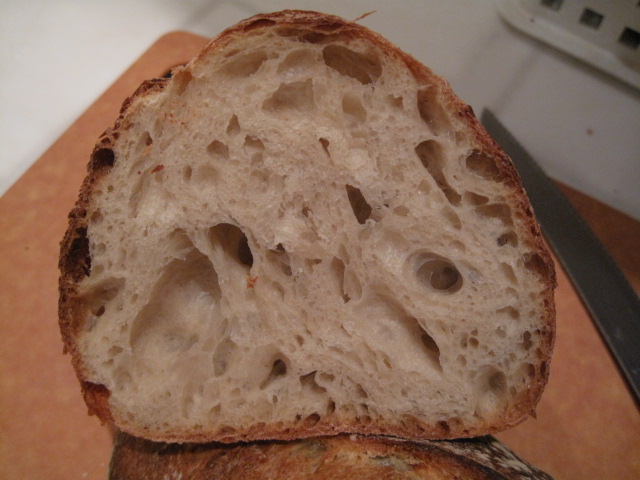 My San Joaquin Sourdough is based on Anis Bouabsa's method for baguettes, which utilizes a long cold retardation at the bulk fermentation stage. The flavor of the bread was what i usually get with this formula. It is very mildly sour. There was no distinctive "San Francisco Sourdough" flavor, but the starter is still very new, and the flavor should develop over the next month or so. We'll see.
I have another couple loaves shaped and cold retarding to bake tomorrow. Those were also made with this starter but with a more conventional method. I expect them to be more sour in flavor.
David