October 16, 2009 - 11:29am
Pain Rustique from "Bread"
We are having homemade soup tonight for dinner. Since we've been eating a lot of sourdough lately I decided to make Hamelman's Pain Rustique. A unique bread, attributed to the legendary French baker. educator and author, Raymond Calvel, its poolish preferment comprises more than half of the entire dough weight.
Two pounds of poolish, for three-and-a-half pounds of dough!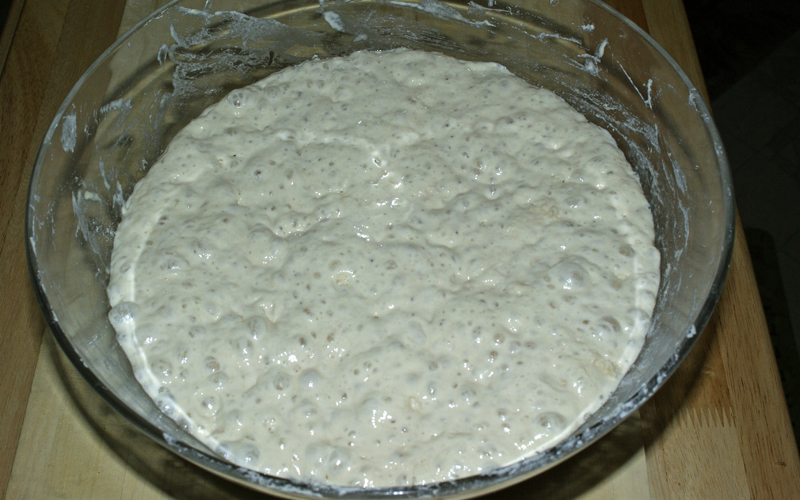 One gets an interesting shape when the a loaf hangs off the edge of one's too-small-for-three-loaves baking stone.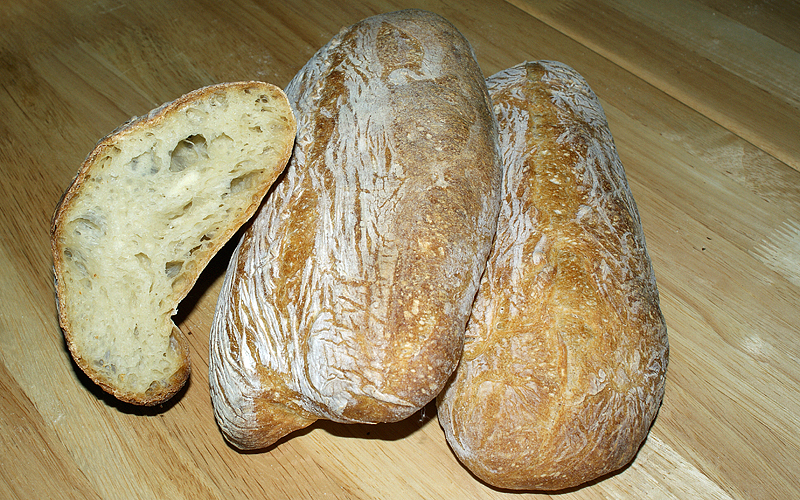 The crumb: open, firm chewiness.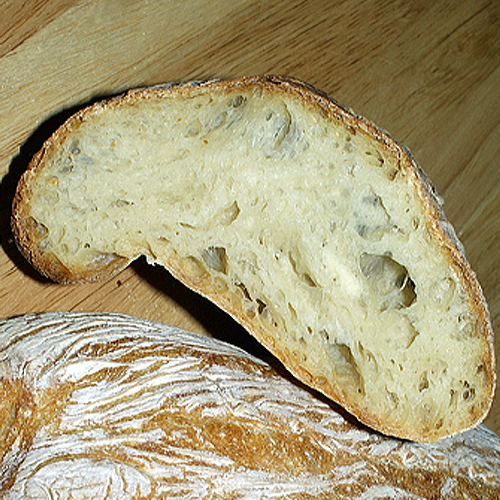 David G