Hamelman Seeded Sourdough
Baked this one this past weekend and one of my favorites so far! Not just the taste, which is complex and fragrant, but also the look of it. After continuous adjustment in my methods, I finally get a crust and crumb I am pleased with: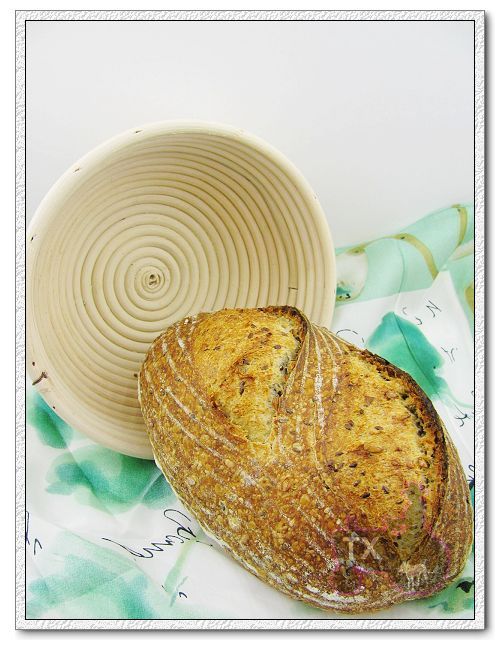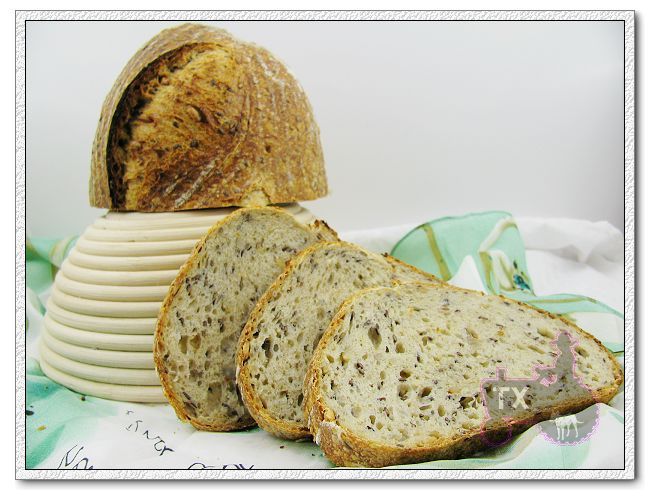 My other Hamelman effort was less than successful though, my 2nd try at the Horst Bandel Pumpernickle failed again. The first time I suspected I kept the dough too dry (overcorrecting after reading about the "too wet" problem), so this time I increased water, the dough felt similar to me as the 100% rye I made earlier. It rose OK during proofing, but didn't fill the pullman pan during the bake. It didn't exactly fall, just didn't grow any. I am rather puzzle about this one, I checked and checked my measurements (including the pan size), and this bread is very time consuming to try again, and again, and again! Sigh, but I am obsessed, I am getting more rye berries today so I will give it another shot this weekend, maybe even wetter? Or maybe I should mix/knead the high gluten flour with water first before adding the massive amount of rye flour/soaker?
Another one I want to try next is his cheese bread. However, I want to eliminate the instant yest in the forumla to make it 100% sourdough since I plan to give it an overnight cold proofing, anyone has tried it before?