October 4, 2009 - 10:09pm
This bread is based on the very first bread recipe I ever made.  The original recipe is out of an old Better Homes and Garden bread book published in 1963 (same year I was born).  My memories of that bread (I used to make back when I was in high school) was that it was okay sandwich bread, but that it made really good toast.
So, I pull out that old recipe book and did a little updating.  Instead of AP flour I used bread flour and replaced a cup and a half with KA whole wheat flour.  Instead of having bread come out of the oven five hours from the time I started the dough now spends the night in the refrigerator after the first rise.
It still makes really good toast, but it makes even better sandwich bread.  A nice chewy, but soft, crust and a wonderfully tender crumb that stands up to any sandwich filling I make.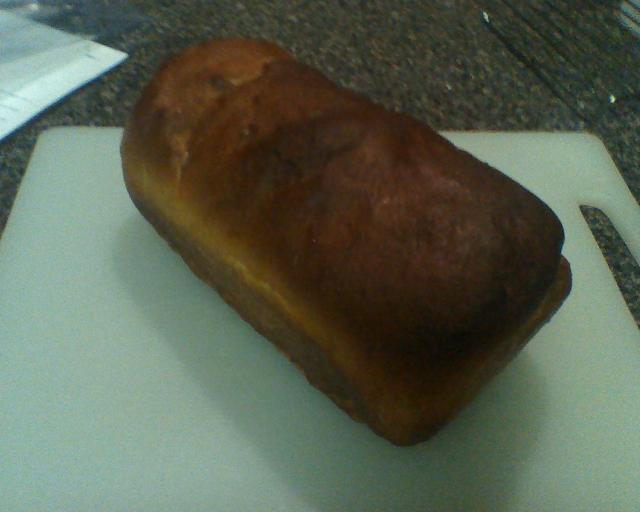 This is out of the oven, rubbed with butter, cooled and ready to slice.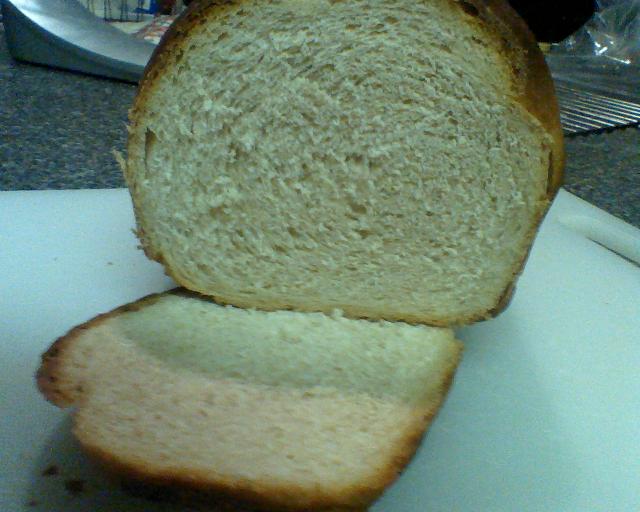 Sliced and ready to eat.  Nobody gets the heel but me.  Bakers perogative