Introduction and Hamelman's Sourdough Seed Bread
Greetings,
Long-time lurker, first-time poster. Although I haven't been active on the Fresh Loaf, I have spent a lot of time reading, learning from and enjoying the content posted by fellow bread enthusiasts. Now, I hope to become a more active member of this site, hence this blog entry which serves as a brief introduction of myself as well as some pictures of one of my recent bakes.
I've been baking on a regular basis for about three years now. I enjoy baking all sorts of bread, though I have to say I'm a sourdough junkie at heart. Originally from Cleveland, Ohio, I've been living in Madrid, Spain for the past ten years.
The following photos are of a recent bake of the sourdough seed bread found in Hamelman's Bread (p. 176). This is a lovely bread and I find myself baking it time and time again.
Lastly, I'd like to thank all members of the Fresh Loaf for their time and dedication. Your knowledge and help have made me a better baker.
Nathan
Hamelman's Sourdough Seed Bread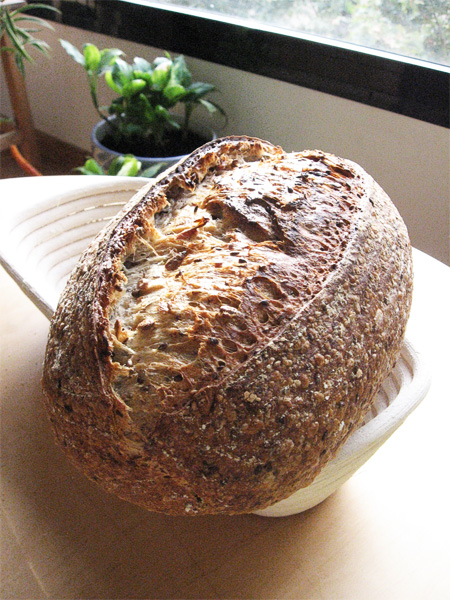 Hamelman's Sourdough Seed Bread - Crumb