September 24, 2009 - 5:47am
Recent breads and two fruit desserts
Here are some of the breads baked over the last couple of weeks:
First is a pain au levain with whole-wheat (p. 160 in "Bread"):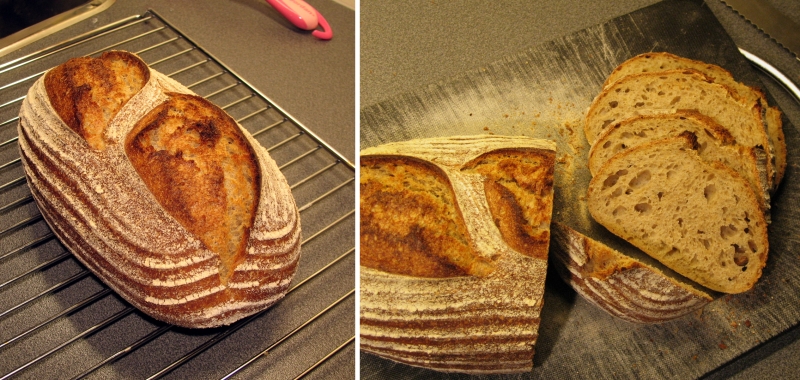 The original formula is great and it's a very nice dough for practicing folding, shaping and different slashes. It's a pleasure to see the cuts open up and bloom during oven spring, and the subtle flavour works well with just about anything. One of my all-time favourite loaves that I keep making often!
Below is a photo of a levain stuffed with dark raisins: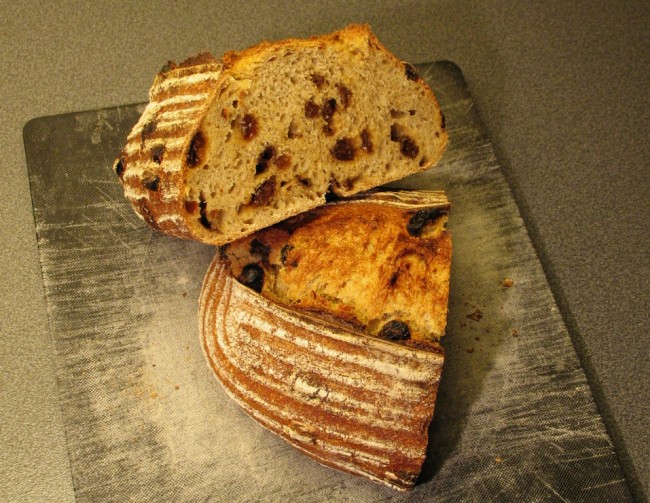 The loaf is based on the formula for "Golden Raisin Bread" in Hamelman's book (p. 172), but I made this without commercial yeast, and with 25% prefermented flour from the levain instead. I found a 2hr. bulk ferment and an overnight retardation to work well, and I soaked the raisins in water prior to mixing, so they should not rob moisture from the dough. I like the addition of rolled oats in the formula, which works great with the raisins.
Finally, yesterday I made a flax seed rye with an old bread soaker (click here for Hamelman's recipe). It's a 40% whole-rye loaf, with a healthy dose of flax seeds. I omitted the commercial yeast here as well, and instead lengthened the final proof to 1 hr 45 mins. I would also like to add that my sourdough was fully ripe after approx. 12 hrs, so I did not let it go the full 16 hrs as suggested in the formula. I also had to add some water to get the desired degree of stickiness - I'm guessing an 82 - 83% overall hydration is right for my flour. After final shaping, the loaf was rolled in a mix of sesame, flax and caraway seeds, and placed with the seam side down (i.e. seed side up) in a brotform. Below is a photo of just after final shape (left) and just prior to baking (right):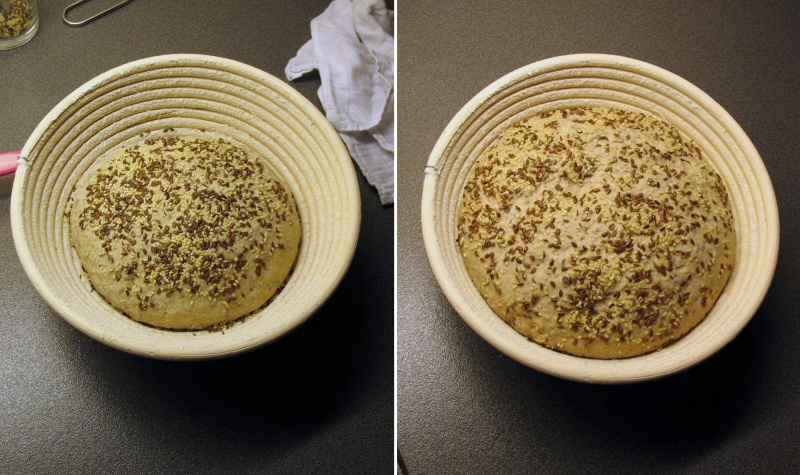 Here's the loaf just after pulling it from the oven - once again baked with the seam side up (seeded side down):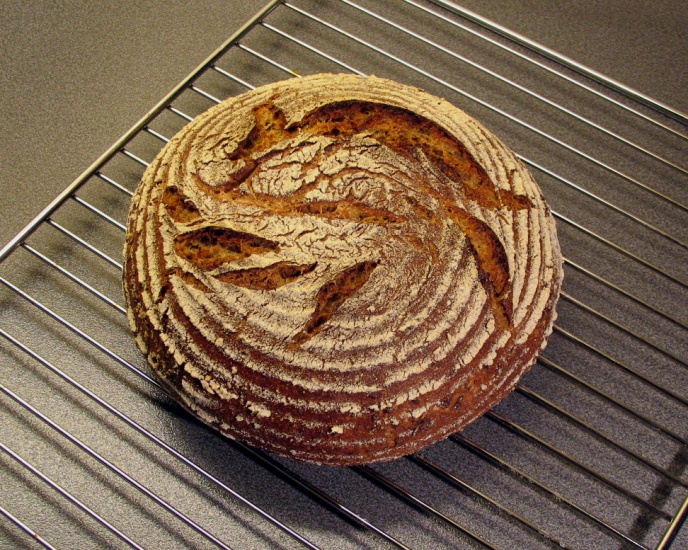 ... and here's the crumb: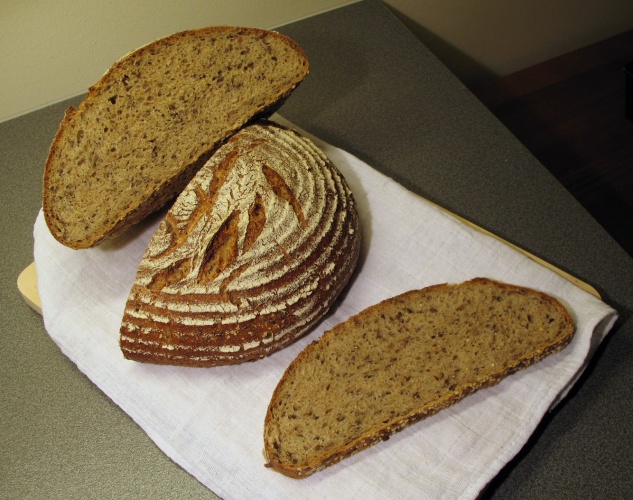 I think it's a very nice formula that produces a loaf with a deep flavour and a slight sour tang. It keeps for days due to the high hydration, and is a solid every-day sort of bread. Recommended!
Finally, two fruit desserts this week: A galette (using cream cheese pie dough) with nectarines and blueberries: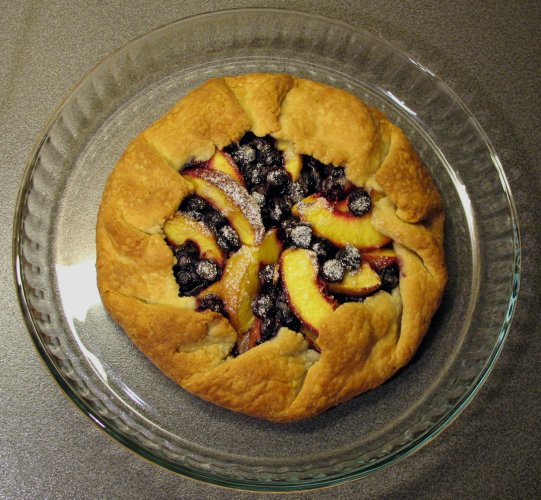 ... and a charlotte with raspberry bavarian cream (and the remaining blueberries):