September 21, 2009 - 7:29pm
This past week The Back Home Bakery had guest intern Greg (gcook17) visiting from Mountain View, CA.  He brought his extensive bread and pastry skills to the workbench and got to try his hand at using the sheeter too.  Thanks a lot Greg for all of your help - we hope to see you again up here!
-Mark
http://TheBackHomeBakery.com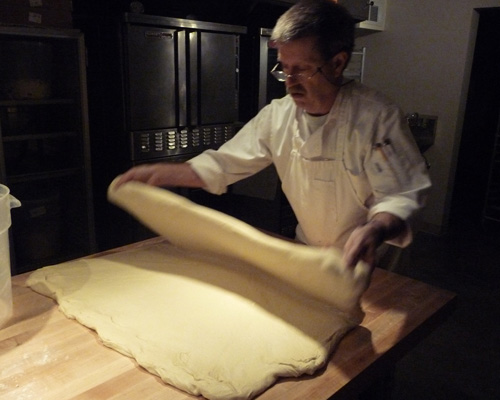 stretch and fold on a 10 loaf batch of Rustic White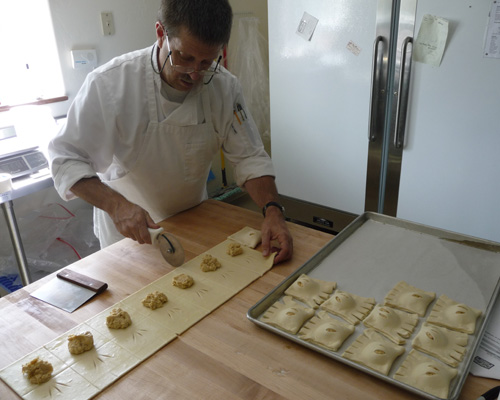 lining up the puff pastry bear claws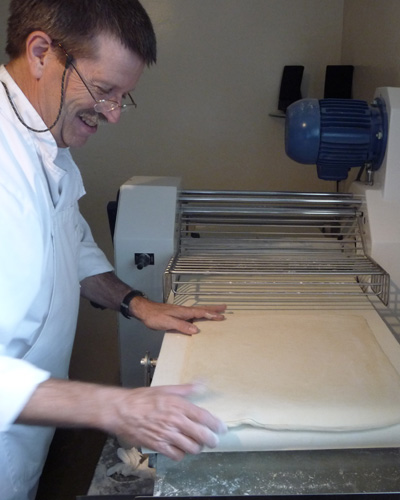 Here's Greg with his new found favorite toy.