September 21, 2009 - 5:46pm
How is this for oven-spring?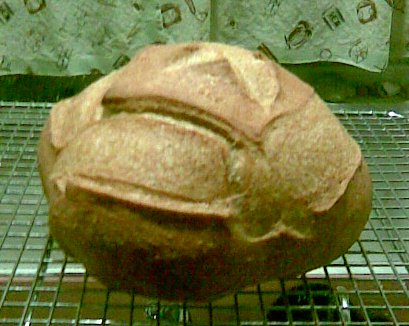 A quick phone cam pic of my latest pain de campagne (over the kitchen sink where the light is bright).
Scoring was easier and smoother than usual this time. (Perhaps I've been over-proofing and didn't this time?)
Does that expansion of the slash look excessive? Is there such a thing as too much oven-spring?
Still hot, haven't opened it up yet.