September 16, 2009 - 5:25am
Multigrain Bread-Mix Sourdough
Have you ever used shop-bought bread pre-mixes to make sourdoughs?  I have several unfinished bread mixes at home from those days when I used bread machine to make pan breads; they are all reaching their use-by dates and I really don't want to waste them. 
The Multigrain Bread Mix I have is soy (10%) and linseed (5%), whole rye, maize polenta, in addition to unbleached wheat flour.  It has many "dough conditioners" added in: ascorbic acid, enzyme, emulsifier, etc., to assure of its performance.  And the salt (2.4%) has also been added in.  The box says its protein is 12.6%.  All that you need to add is water and yeast, and way you to.  For a home sourdough there is nothing wrong with using it (I am not concerned with my label!).
This is how my multigrain bread-mix sourdough has turned out: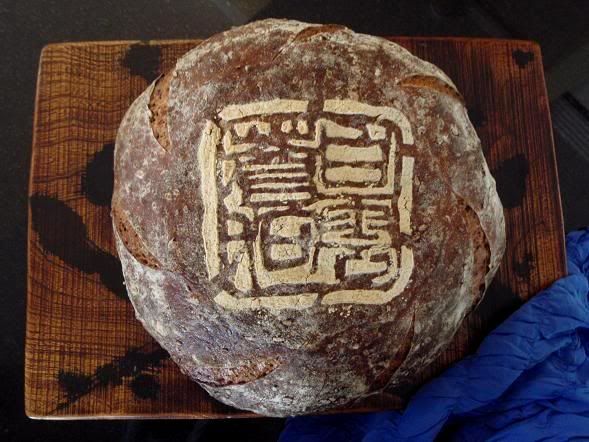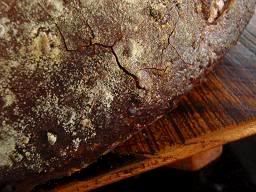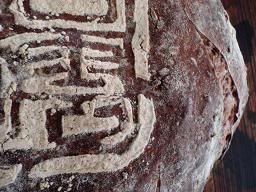 My formula 
700 g mature white starter @75% hydration (ie, 300 water + 400 g flour)
700 g Australia's Laucke Multigrain Bread Mix
8 g salt (for the flour portion of the starter)
492 g water
Total dough weight 1900 g and total dough hydration 72% 
Mix by hand
Autolyse 30 minutes
Bulk fermentation 3 hours with 5 folds every 30 minutes
Proof for one hour
Retard in refrigerator for 14 hours
Bake with steam as usual
Using bread pre-mixes to make sourdough is quite a fool-proof way to make a nice tasting bread. 
Shiao-Ping