September 14, 2009 - 6:16pm
Back Home Bakery Intern Callie
Callie (calliekoch) came from Fort Collins, Colorado to the Back Home Bakery last week (Sept 5-13) for her one week internship.  Although new to sourdoughs, Callie's been baking and cooking for a while, and it showed in her meticulous work and attention to detail.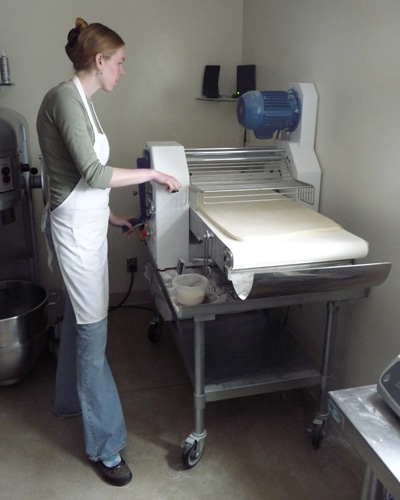 striking a pose while sheeting puff-pastry dough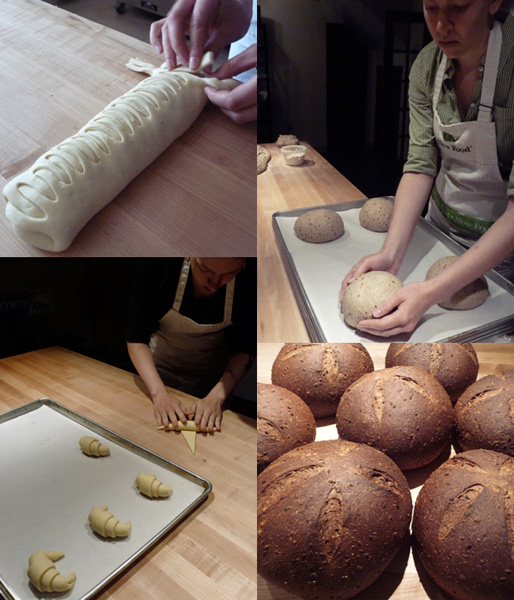 Apfelstrudel, shaping Buckwheat Flax boule, croissants, finished Buckwheat Flax loaves

I'm sure you'll agree everything looks absolutely perfect!

Thanks for all of the help Callie, hope to see you again up here.
-Mark