September 7, 2009 - 7:19pm
One of my favorite bread is the "Basler Brot" or bread of Basel. It is a Swiss cantonal bread and as I was born in Basel of course I favor this over other cantonal breads like the bread of St. Gall, or of the Ticino. An exception is the rye bread from the Valais, the Walliser Brot, as I spent the other half of my younger years in this region.
If you belief the history than this bread was the first time mentioned in 1792 in a bread book. And still as of today it is the runner in many bakeries in Switzerland.
The shape is longish oval and it is always baked as two loafs sticking together at the front. For all of you who have difficulties with scoring, this is the bread to go, because it has none. I also like the dark rather thick crust which gives it the wonderful taste.
The oven temperatures from the old days with the wood fired ovens are not attainable in a private household environment, but I was able to get good results with 550˚F during the steam period and finishing the bake with 450˚F.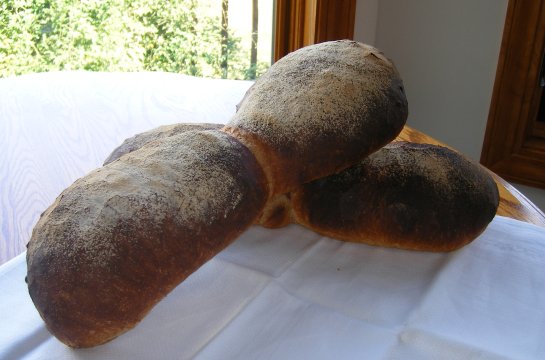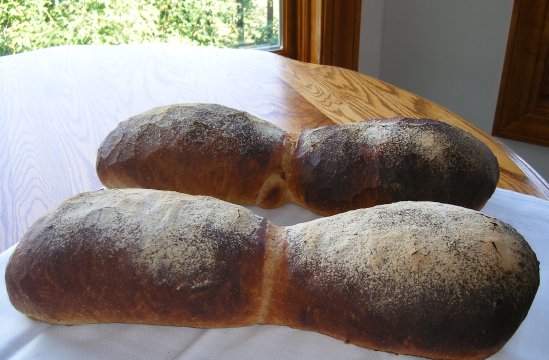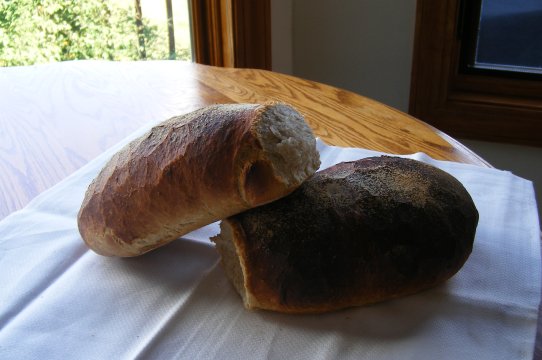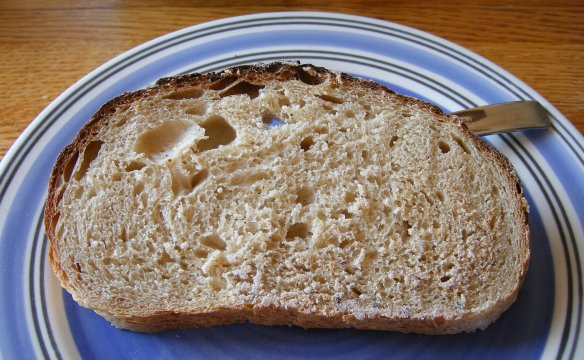 Unfortunately I was not able to copy paste the adapted recipe as it is in table form and TFL doesn't allow to import published spreadsheets/*.xps files. But for those who are interested I have a printable version and an Excel version on my blog. Due to the higher ash content of European flour I have adapted the recipe to American flour and reduced the hydration to 68% instead of the 80%. The Excel spreadsheet let's you change the final dough amount, default is 1500 grams.
Thomas
http://tssaweber.com/WP/thomas-bread-secrets/bread-of-basel/