September 6, 2009 - 4:15pm
Candidate for Wall of Grotesque-shaped Bread
For my fourth attempt at baguettes, I made KAF's Classic Baguettes especially after reading all the glowing declarations of success, even from first-timers.  I figured, hey, I took a one-week class on artisanal bread so I might be able to achieve some measure of success with the Holy Grail of breadmaking.
Wrong!  Once again, here's one for the birds.  And the shapes qualify to be hung on our infamous wall.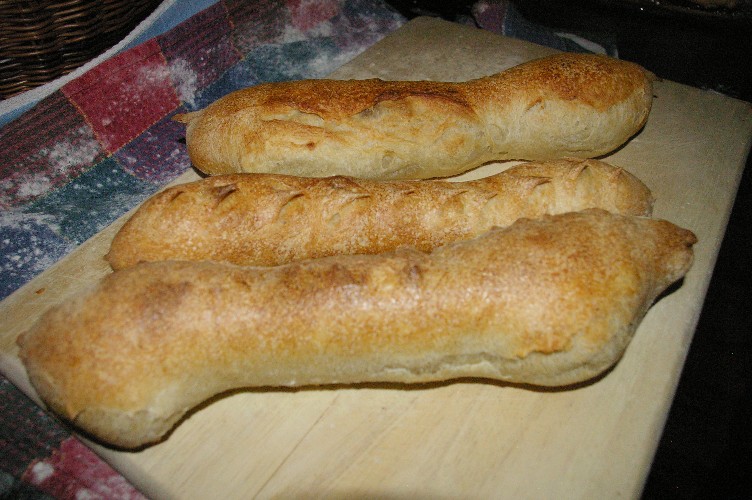 So I just made myself a BLTA using my pan bread, tomatoes from the garden, and my favorite Oscar Mayer bacon.  I love bacon!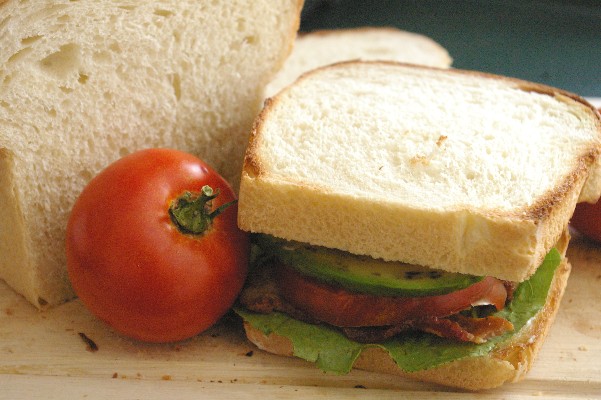 And had one of my daughter's fruit tart for dessert.  Oh, those are Parisian macarons on the cake tray.  That was part of her baking lesson for the day.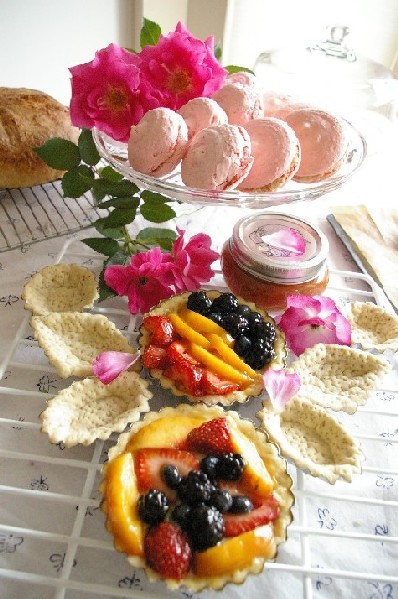 I live to try baguettes another day.