September 5, 2009 - 5:52pm
Dessert Bread for the Weekend!
Banana-Nut Bread!  Fast, easy and didn't heat up the kitchen to much and I just happen to have 5  extra-large perfectly overipe  black speckled bananas and fresh Pecans from our local Bates Nut Farm!
This is a lovely tasting recipe 'not to dry not to moist' and slices beautifully from Williams-Sonoma Bread.   I doubled the recipe and it works out just right for two nice large 9X5 loafs.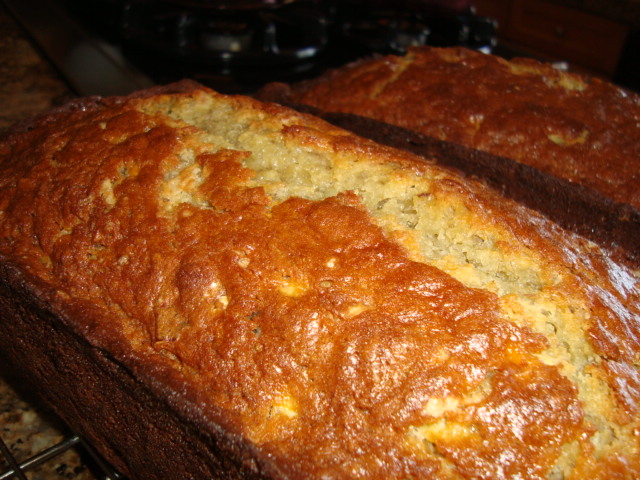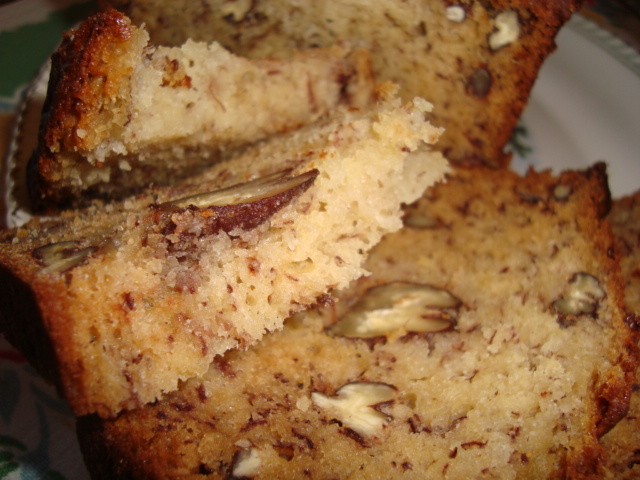 Sylvia