I made a simple French Bread yesterday. I didn't use a pre-ferment or anything: I actually wanted to experiment with long knead times and see just how much of a difference in taste and volume it made. Something just didn't see right with my dough. It felt tight and, although moist, kind of puckered up.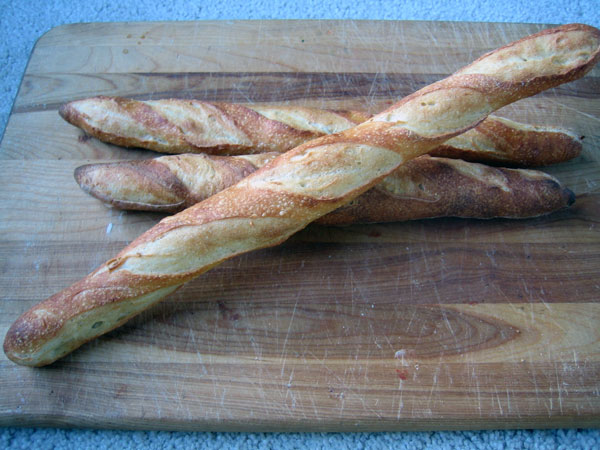 After I tasted it it was obvious what was wrong: I added much too much salt.  Almost double.  The crumb still wasn't too bad: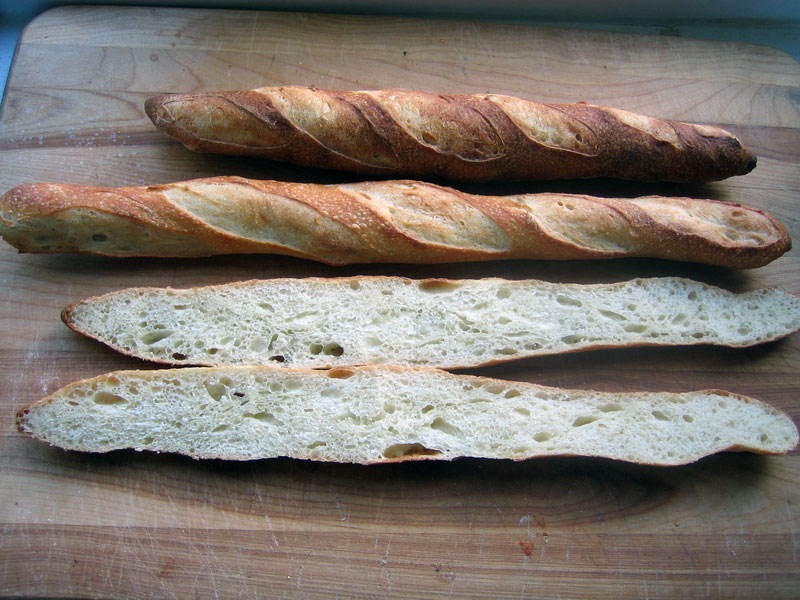 I saved about 8 ounces of the dough in the fridge to throw into today's batch.  I wanted to try the old dough method.  Indeed, I did end up with a much tastier loaf today (I reduced the salt in today's batch accordingly).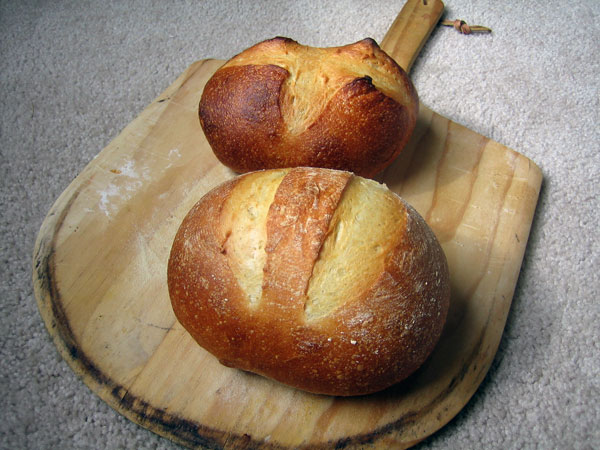 I thought this loaf came out particularly pretty.