working through our first year
This past week was the first anniversary of our bakery's opening.  Of course this wouldn't have been possible without the help of  a few people. Here they are in order of appearance:

This is Mom about to sample a bear claw or two fresh out of the oven.  She's come out a couple of times to help us with both special events and our busy farmers' market season.  We must be doing something right if she keeps coming back.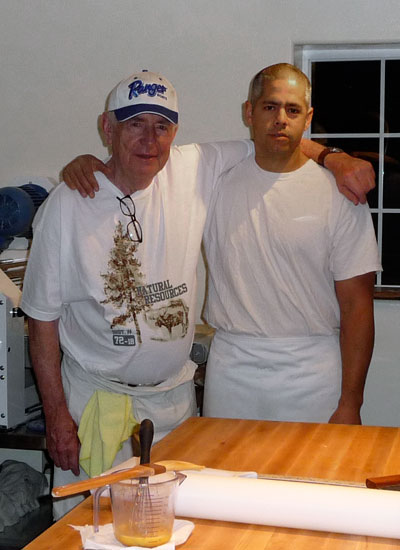 Here's my "76 year-old migrant worker" and I posing for a picture.  John came up from Spokane, Washington last fall to help me for a week.  We both got a lot out of it and his visit was the inspiration for the 'bakery internship' idea.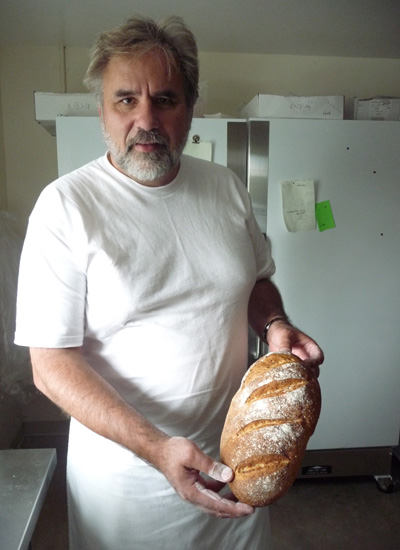 Thomas came here from the Chicago area at the beginning of this summer to help out during a very busy 10 days.  Here he is posing with an impromptu sourdough loaf he made with rye starter, flax seed, and other goodies.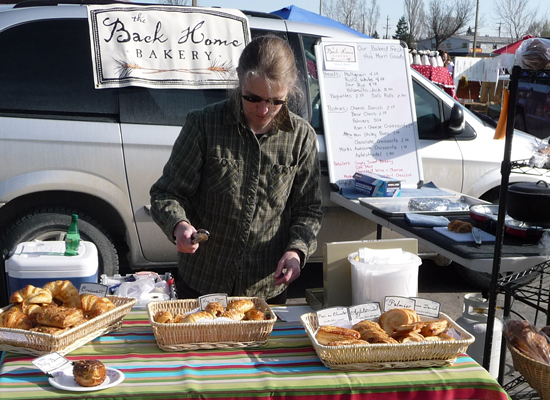 This is Sharon a.k.a. "the wife" setting up for our first farmers' market this year back in April.  When things get really busy, she's the one making the Apfelstrudels, doing the stretch-and-folding, and keeping me in line.
Although this is technically a 'one man operation'  we all know that there are people along the way who make any business plan successful.  Here they are.
Thanks everyone for making this past year a success.  I'll keep you Fresh Loafians posted on new developments over here.
-Mark