Ciabatta Rolls with 1-2-3 formula for leftover starter.
Ciabatta rolls using Flo Makanai 1-2-3 formula.  The hydration was so wet when I mixed the formula using King Arthur bread flour.  I though it best to try making some Ciabatta rolls.  I pre-heated the oven and stones at 485 and baked under a foil cover for 10 min. uncovered and continued till nicely browned.  The rolls were a little warm when sliced to have with our dinner tonight..my husband said they had a delicious flavor...usually he says very little.  They were very tasty.  I mixed the dough and did stretch and folds with my hand.  I also posted these in Flo Blog where she gives the 1-2-3 formula instructions.
A nice way to use up that left over starter!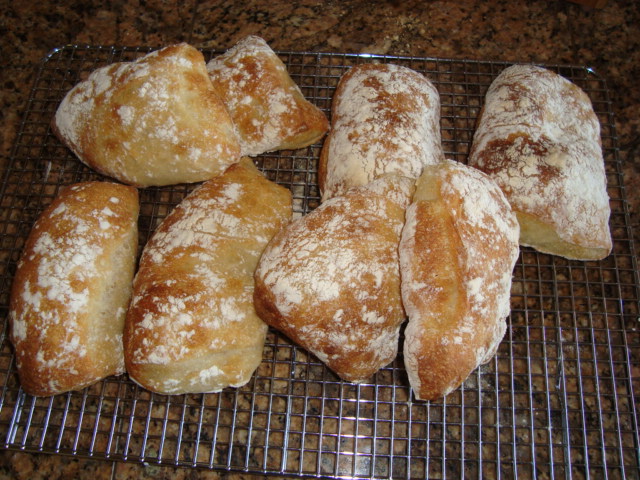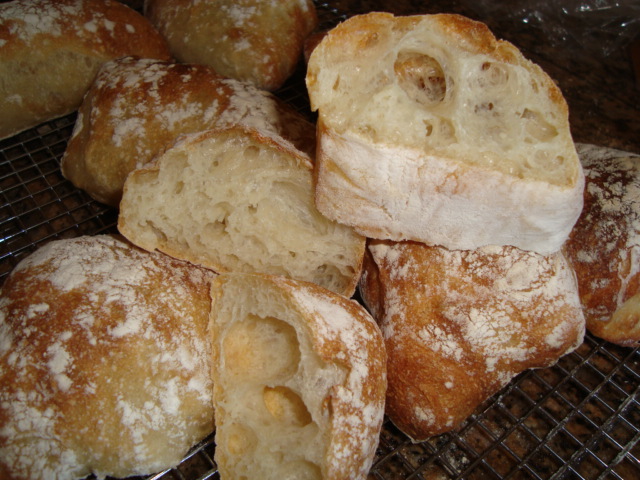 Sylvia