September 27, 2006 - 9:20pm
A nutty version of Sweet Corn Raisin Bread
Ahmmm... I can't really remember what date I'd baked these but it's definitely after I'd baked the Cinnamon Raisin Oatmeal loaves.
I loved Floyd's version of the Sweet Corn Raisin Bread & I thought to myself since I have a huge package of sunflower seeds sitting around waiting to expire, why not add some nutty flavour to an already delicious recipe.  The cornmeal certainly added a wonderful  golden colour to the crumb & an unusual grainy crunch to the crumb.  As usual, my favourite raisins is always the yellow raisins, it's just simply so sweet & has this sweet & sour like nectar that somehow is superior to all the other variety of raisins IMHO. The sunflower seeds definitely added additional crumb design & scrumptious nuttiness but then again, I'm always a bit fan of sunflower seeds, can't really remember when I've acquired the taste.  Definitely late in life as it seems.
I tried scoring a star shape on this boule but looks like I overdid it a bit that it's kind of distorted. This loaf was certainly heavy hence my photo taken by my webcam was a bit out of focus. Colour of crust was a little too dark, will have to note down a shorter baking period next time.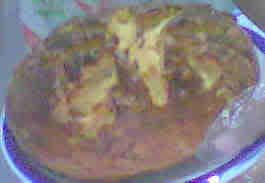 Now this next regular pan loaf  finally had the perfect middle scoring that I'd been trying since forever to get that perfect cut just under the crust of the loaf to open up beautifully. Hmmm..may be I have to give credit to my using my new serrated bread knife that could finally cut instead of using my other knives that keeps dragging across the loaf like a shark's bite not to mention deflating all those nice bubbles that I'd worked so hard to get. I'm also very pleased to add that my fiance thinks I'm improving on my scoring, not too much of Shark tooth's overbite..:)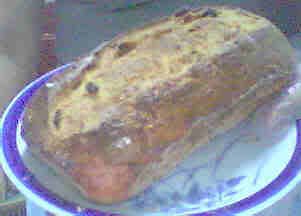 Now these look like a poor sister or brother to the perfect Hot Dog Rolls. I was trying some elaborate scoring on top but looks like the rolls were a bit too short to be Hot Dog rolls..oh well... I'll know better next time & get a measuring tape ready just to be precise. Nevertheless they tasted absolute deliciously when I stuffed them with tuna scrambled eggs & baked beans for dinner.  No complaints from my aunty there.  She'd gobbled up 2 of them all one go.