Sourdough success (almost) at last!
I made Hamelman's vermont sourdough again: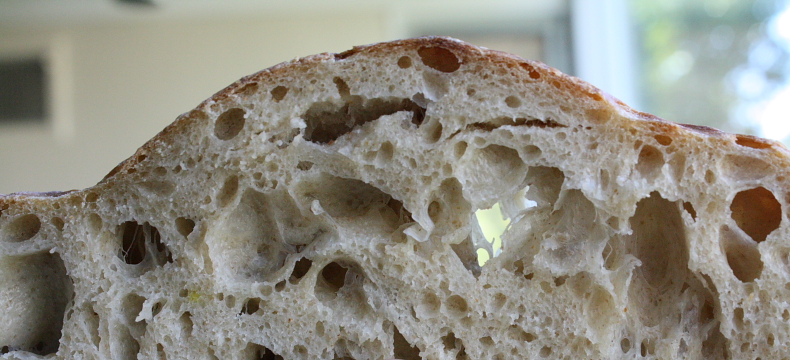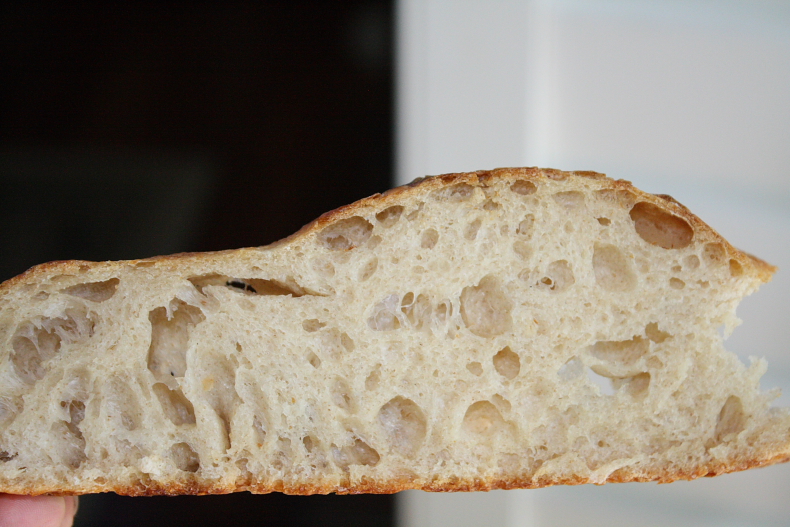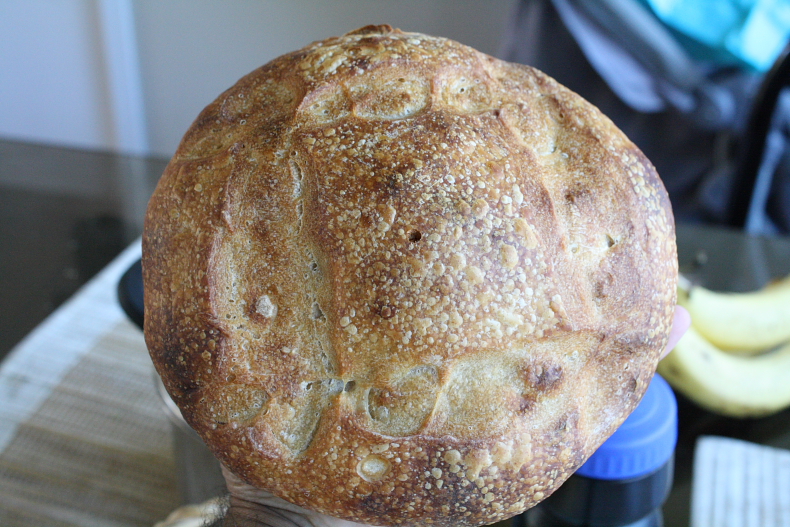 The bread was somewhat misshapen, also my scoring wasn't great. I tried scoring it in a square pattern, as Dan had mentioned in one of his posts, with the lines of the square extending past the square itself. Somehow, the square was off-center and the bread profile was lopsided as you can see. That said, otherwise it turned out ok. I think one of my problems was, as Pamela said, underproofing. With the above bread, I did the poke test, and felt the bread was ready to bake, but then I held off baking it for atleast 25 mins and then baked. Turns out that that was the right time, I got really great ovenspring and the crumb is pretty good atleast by my standards. I still need to learn to tell when the loaf is proofed, it appears I was always baking when it was a bit underproofed. I can't quite get the poke test right (any tips?) BTW, the above bread was with 10% whole wheat, but with the flour I sifted yesterday. Only 6% of the flour was sifted off, presumably all bran, but the taste is markedly milder).