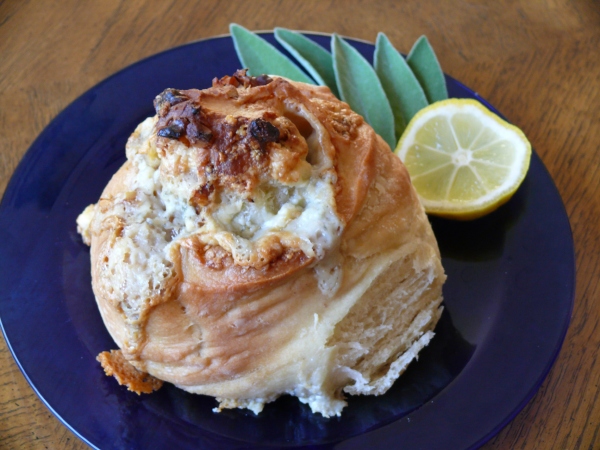 A while back Trishinomaha created a post called King Arthur's Gruyere Cheese Breadhttp://www.kingarthurflour.com/recipes/gruyere-stuffed-crusty-loaves-recipe. If it has cheese, my husband and I will love it. It was bookmarked for a future bake and today :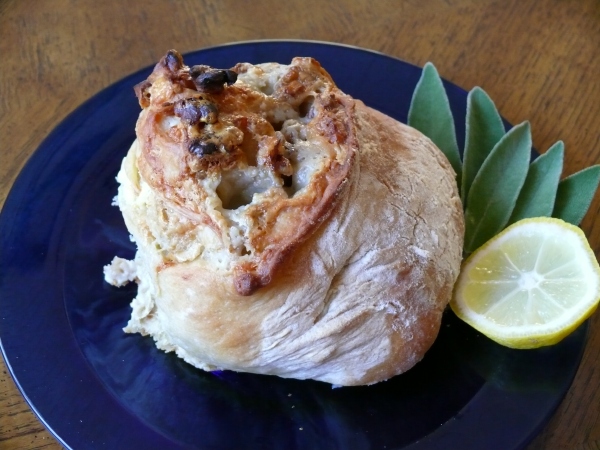 I've had a hankering for some bleu cheese and the walnuts were a no brainer. These are called mini loaves and rightfully so. One is the perfect size for 2-3 people.
The loaf is made like you would cinnamon buns, the goodies rolled up in a log. You then opt for 2 loaves or 4 mini loaves. This is very easy and very good. Here's one more shot to give you an idea of the tender crumb.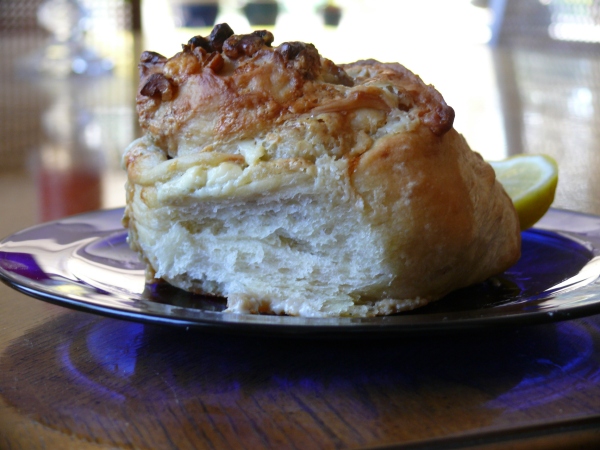 This has my quota of cholesterol for the year, I'm sure.
I did bake 4 loaves of zucchini bread. I used those great anti-oxident Goji berries, cranberries and almonds. That should counter-act all the fats, right?
Betty