Pain De Tradition sourdough baked in my La Cloche
This is yet another sourdough version of the Pain De Tradition.  I baked this in my La Cloche bell for 15 minutes covered starting at a 450 oven and then turning it down to 350F at the start of the bake for one hour total convection bake time.
The taste is very nice and I can taste a hint of the extra organic white wheat that was added.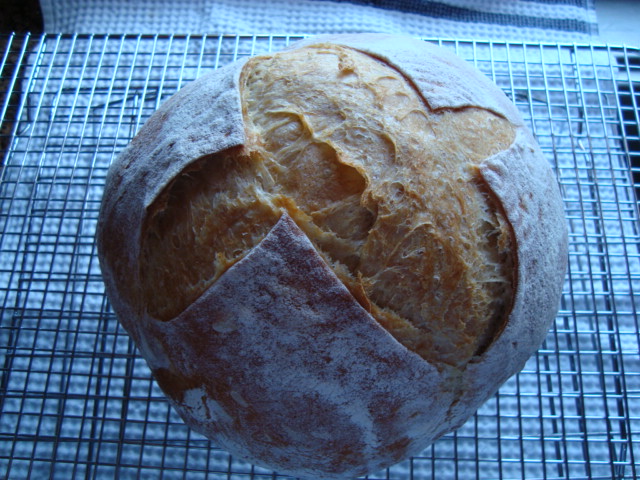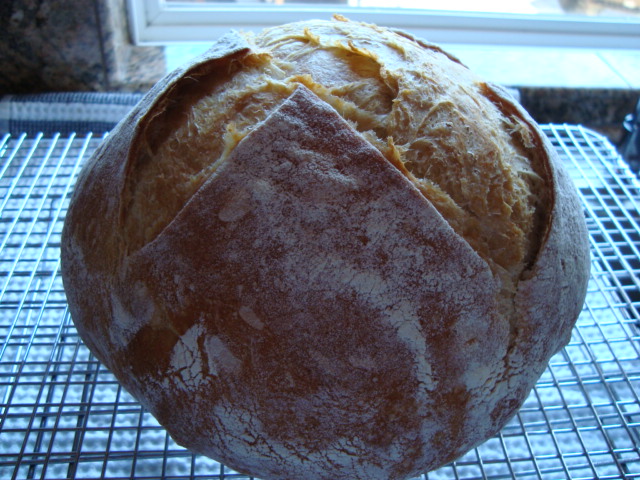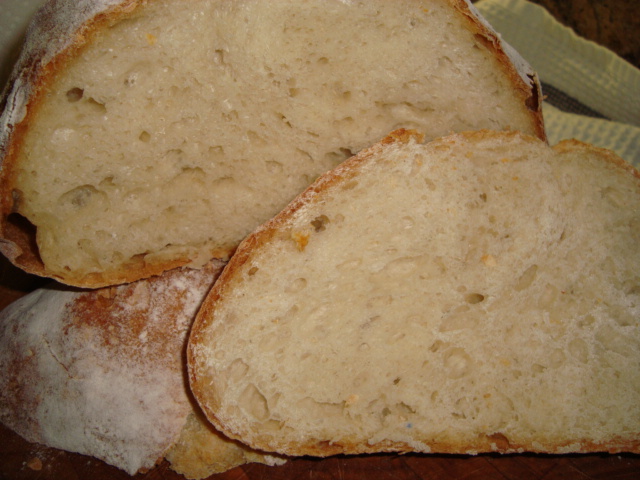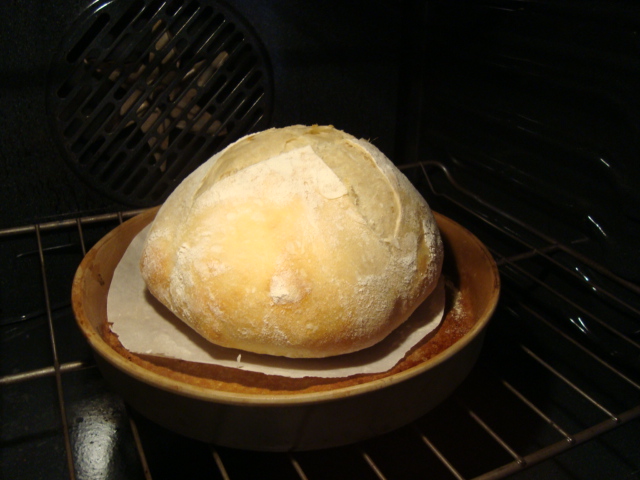 Early oven shot  later after removing Bell cover!  The La Cloche was pre-heated with oven.
Sylvia