A German Christmas In Florida..... In July!
I should begin this post by saying that today was one of those perfect baking days where everything just came together: my "three T's," Timing, Technique, and Taste.  Ususally one of them gives me trouble especially when I attempt a new recipe, but I think that because I had all day free with no commitments I could relax and really focus on each task as it came along.
Ever since I made a batch of candied orange peel awhile back using a recipe from a link provided by xaipete (http://leitesculinaria.com/recipes/cookbook/candied_orange_peel.html), I have been dying to make stollen.  So yesterday I finally committed to the idea and began last night by making a batch of creme de amande ahead of time.  I got the recipe, which can be completed in a day, from Bertinet's Crust.
Having never eaten or made stollen before I welcome any suggestions.  There wasn't a very good picture in Crust so I googled it and there were so many variations that I'm not sure exactly what it was supposed to come out like.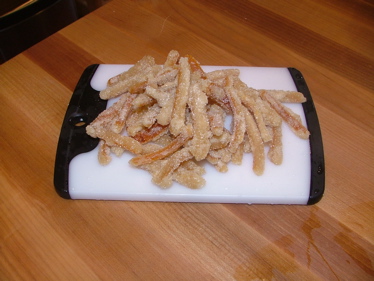 Candied Peel ready to be chopped.
Filling mixture.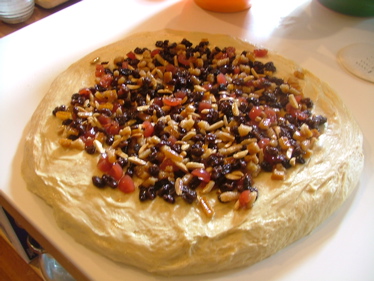 Filling to be folded into dough.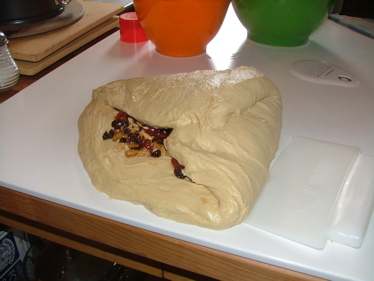 The messiest part is about to begin!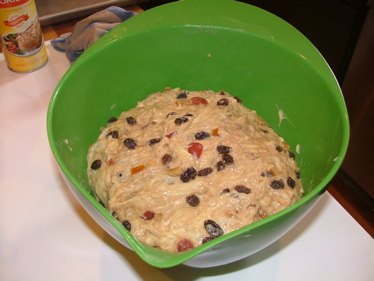 Ahhh, safely in the bowl.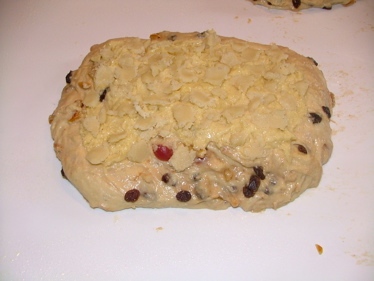 Creme de amande and marzipan ready to be folded in.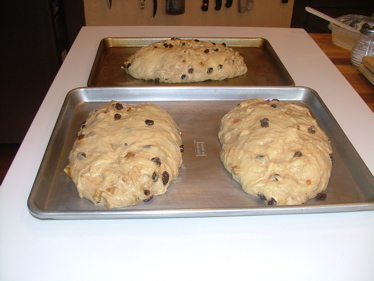 Beginning final proof.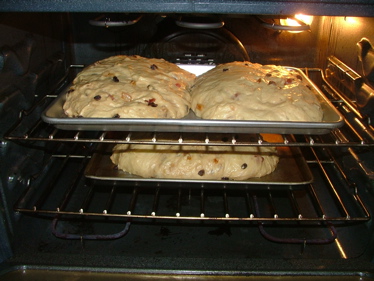 Proofed stollens go into the ovens.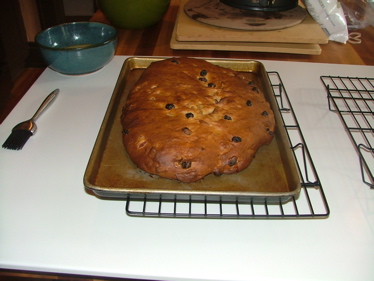 Ready to top.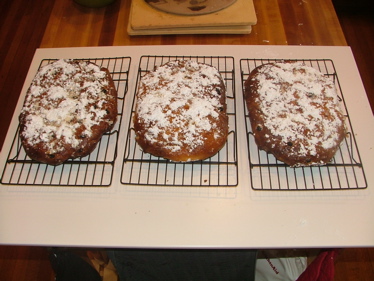 Glazed with butter and powdered sugar.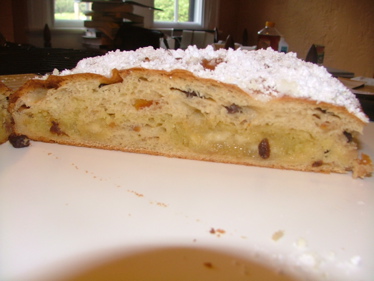 A little taste of Christmas!
Summer