The Nicaraguan earthen oven
Here are only a few pictures of our earthen oven being made by Felix and Winston.  If anyone is interested in learning more about the Nica method of earthen oven building, my own personal web page will have more photos w/ detailed explanation soon.  www.casalachabola.com.  Until then, here's a small glimpse of how it's done, local-style.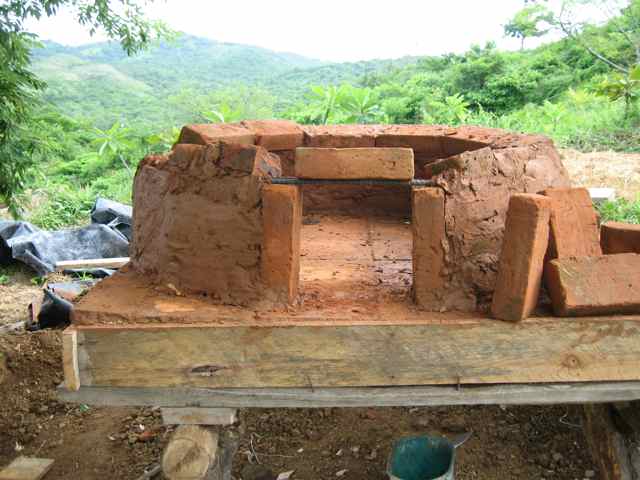 oven base: small tree trunks, covered with 6 mm plastic then topped with tampped earth and sand encased by four wood planks.  General oven structure: adobe bricks w/ clay-horse manure mix as mortar. Rebar as mini cross beam for doors. Oven floor: adobe floor tiles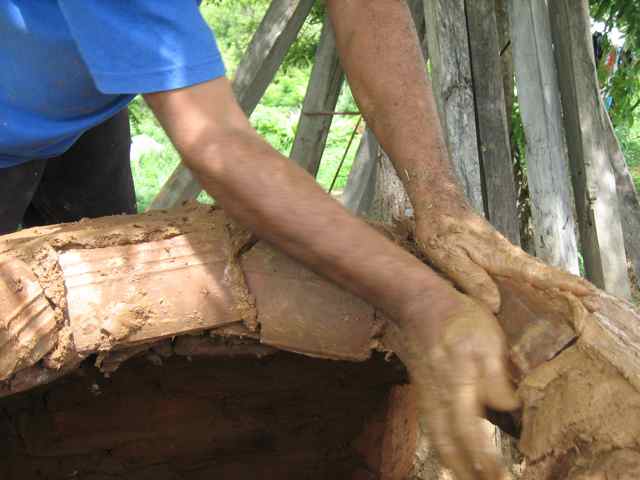 very top of oven closed-in by broken peices of adobe roof tile and clay-horse manure mix.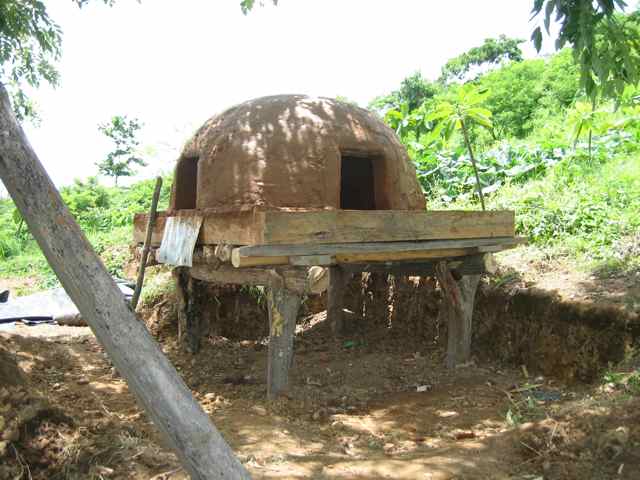 finished product: bread entrance door on right, ash exit door on left.  doors, and decorative elements to come...