Bäcker Süpke's Joghurtbrot
Wolfgang Süpke is a German baker whose blog, Bäcker Süpke's Welt, I've been trying to keep up with. In the blog, Bäcker Süpke has most generously posted several recipes for some of the mouthwatering loaves his bakery makes. Both Nils and Jeremy have baked gorgeous Süpke-loaves, and Jeremy even did an interview with the German Bäcker.
September last year, Süpke put up the recipe for his Joghurtbrot, and this week I thought I should give it a try. You'll find the original recipe here. I pretty much followed the directions to the letter, apart from swapping the yeasted pre-ferment with a firm levain. It's a 70% rye dough, with 28% flour in a rye sourdough, and 15% in the white levain. Here's the fully proofed dough: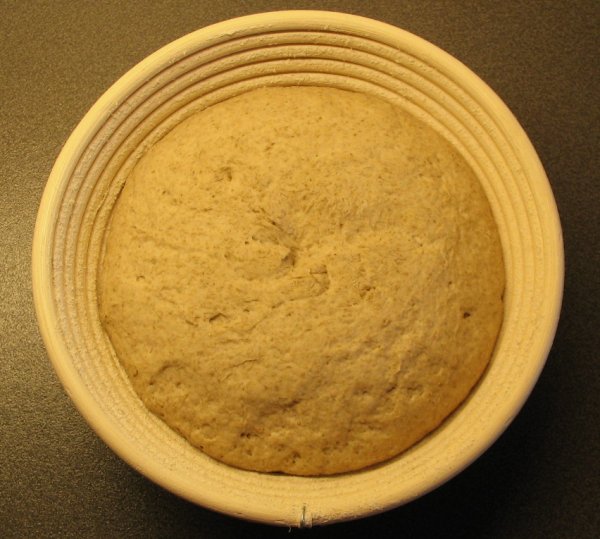 The recipe was spot on hydrationwise, and the dough was nice to work with. Here's the finished loaf after just under 60 mins in the oven: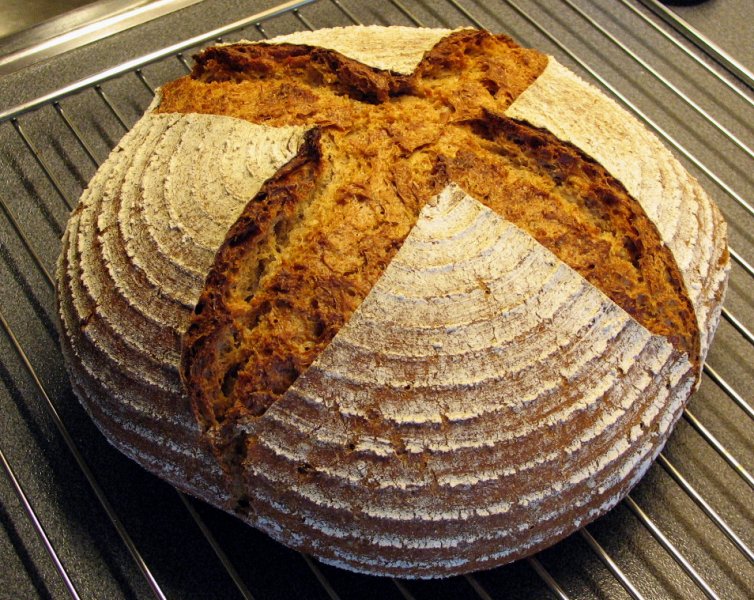 And here's a shot of the crumb: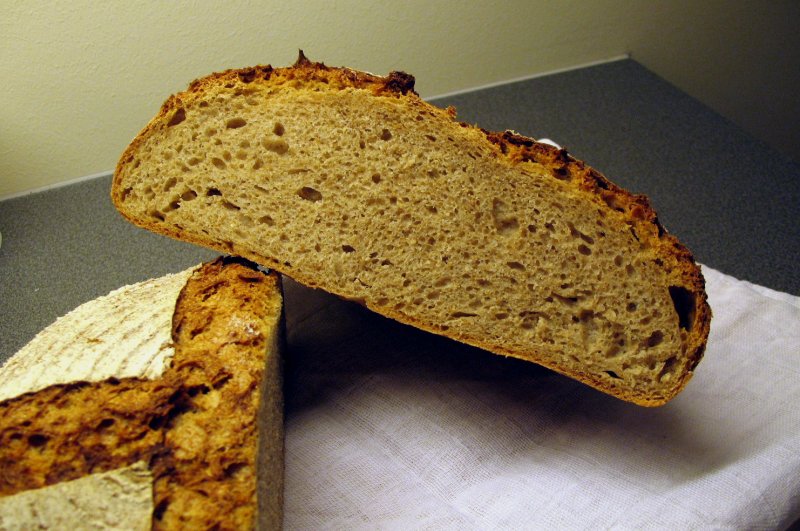 I really enjoy the loaf! It's not very heavy for a 70/30 - the crumb is open and soft. There's a notable sour bite in the thick crust that I particularly like about it. The yogurt, at 15% of the overall flour weight, contributes a very subtle flavour note. As the rye and sourdough taste will become more pronounced in a day or two, I bet it'll be more like a standard fare Bauernbrot, but with a bit paler crumb.
My hat off to you, Bäcker Süpke! Thanks for the recipe :)
This week's dessert is another of Bo Friberg's cakes - a chocolate chiffon cake with rum-flavoured buttercream. If you're not too big on either chocolate or rum - or the combination - settle for the strawberry below. If you, like me, love both, then 2+2=5, and this would be up your alley. It's especially good if you let the slice come to room temp. before eating - the soft chiffon and buttercream both have that melt-in-your-mouth quality.