My attempt at Shiao-Ping's-J.MacGuire's Pain De Tradition
This is my attempt at this lovely bread posted by Shiao-Ping.  I did a long write-up but just deleted it and would like to say..My loaf leaves a lot to be desired...but the 'Flavor is amazingly delicious'  I couldn't believe how lovely, creamy, smooth and flavorful this bread tastes..the flavors that developed over the long fermentation are delicious...my crust did soften somewhat and I don't think as crispy as it should be..  I think my next attempt I may adjust my flour so there is a little less hydration.  My dough stuck on part of the banneton when I was putting it onto the board..but I don't think it did to much harm.
My lighting is pretty bad in my dark kitchen tonight!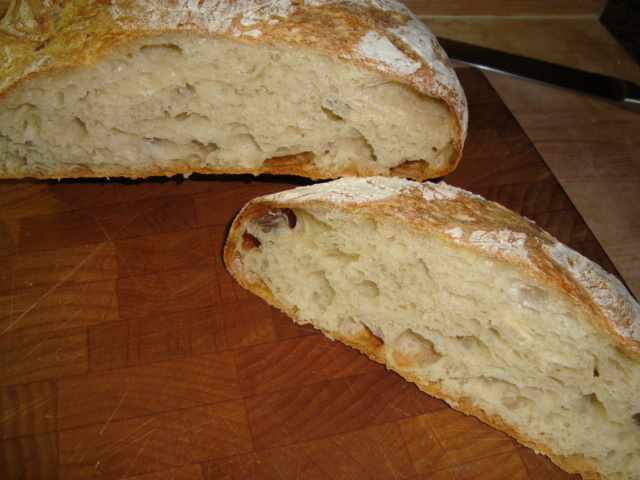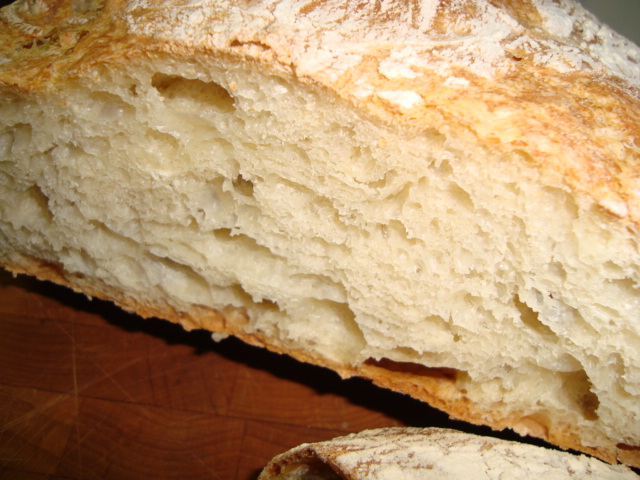 Sylvia