100% whole wheat sourdough, missing the brick oven...
since returning from a month of wood-fired oven apprenticeship,
(a little example of the bread i was helping bake...)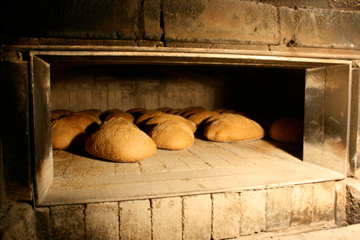 i have been trying to recreate the magic in my little electric oven. lately i've failed mostly by over-proofing and being forgetful or impatient. in summary : really all over the place and not documenting anything. but in coming to this weeks bread i decided to be a slave to the bread and keep track of all its little movements and stayed true to the method i had previously been taught.
here's the outcome. CRITICISMS?  WELCOME.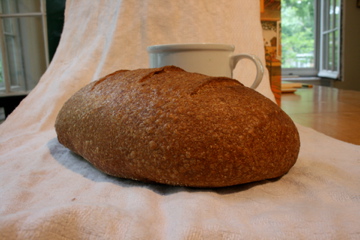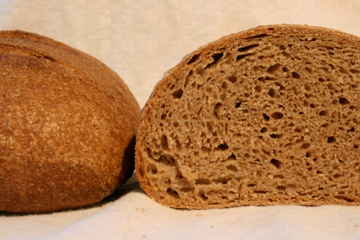 the process:
Monday 9:30 am -- feed starter (kept at room temp after feeding til..)
            1:30 pm -- popped it in the fridge so i could get out of the house
Tuesday 11:00 am -- made up the bread, kneaded etc, let it hang at room temp
             5:30 pm rounded, rest, shape, back into the fridge for the night
Wednesday 10:30 am -- out of the fridge to come up to fully proofed
                  12:30 pm -- into the oven.
the recipe is as basic as it gets. flour, water, starter, sea salt.