The Making of an Original Recipe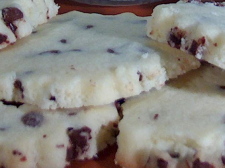 Have you ever developed an original recipe? Most people think it is some long drawn out process, but remember you are not Pillsbury test kitchen with thousands of dollars and test kitchen cooks to address ever question or issue.
When you find a recipe that is good, reliable and consistent...that's a keeper. If it is not, you have a couple of choices. Rework the recipe, refine it so it works, put it in the "to-do" pile for a later date or toss it. What you do depends on how much time you want to devote to recipe and only you can answer that question.
As you test, and retest, you will find a pattern to the process and it will fall into an everyday groove. I would suggest that you schedule time each month to test or at least review the recipes you are working on. Remember it's not just about recipes, this is a listing of products you can enter into contest, feature in a magazine or newspaper, include in a future cookbook or sell in your home-based bakery. When your bakery is up and running and a local journalist ask...may we have a recipe to attach to your story? What will you say, no they are all secret...
Always have a dozen or so recipes that are uniquely yours that you don't mind sharing...just in case.
You may also want to place a recipe in your marketing materials...not that people will prepare them necessarily, but to show you are open to sharing your knowledge and skill. You are a great baker and this is not the time to be shy!
Now with that said, you don't have to give out your best recipes, just things you don't mind sharing. Give it some thought.
There is an old saying, there is nothing new under the sun, and it is so true. It is easy to add a new twist to something, but food companies spend millions to create new products, it's a real challenge; but every once and a while an independent culinary innovator comes up with a unique and inspiring food, spice or taste. Take a look at what is missing out there on the grocery shelves... get creative. I would love to see an alternative to buttercream frosting, but I have not yet figured out what it should be, something sweet, creamy and not made with all that fat.