Natural Biga,Scali w/overnight fermentation!
I wanted to have another go at this delicious loaf 'my new love Scali', this time I used a natural biga, mixed the dough, put it into a lightly oiled container and fermented it overnight.  I removed it from the refrigerator and let it warm for about an hour and then shaped one braided loaf...brushed it with one egg white mixed with one cup of water and spread on the sesame seeds heavily and baked it under my enameled turkey pan lid...giving the lid and oven a few spritz of water just before covering the loaf.  I don't know if I'm going to slice this loaf or freeze it..but I have a feeling the crumb is very nice and the flavor with be too and the crust is great on this bread, browning to a lovely mahogany!
This Scali Braided Loaf is a fairly simple and fun bread to make..use your favorite way of mixing.  The recipe is on http://www.kingarthurflour.com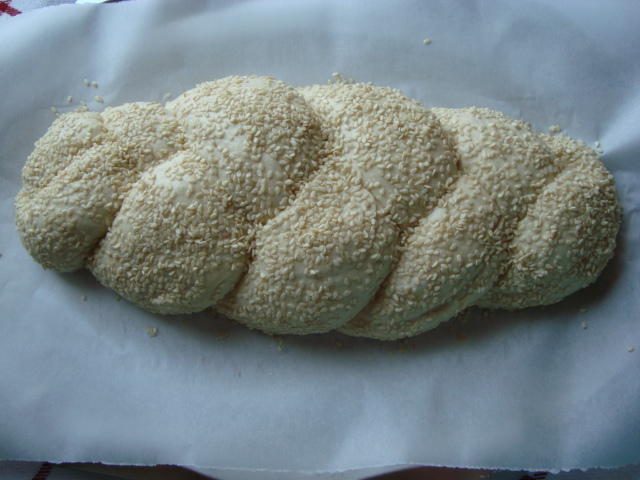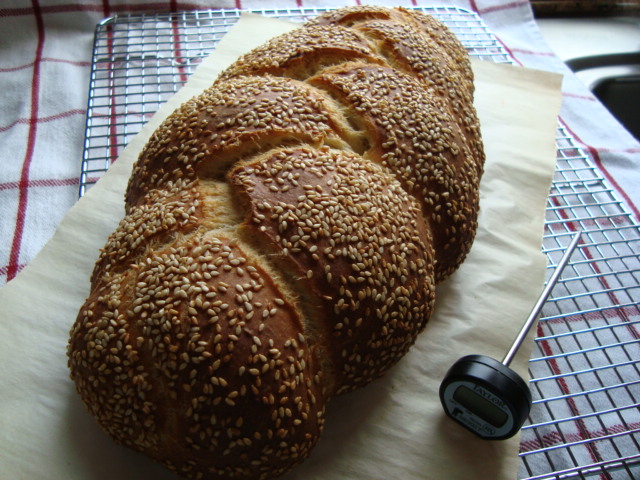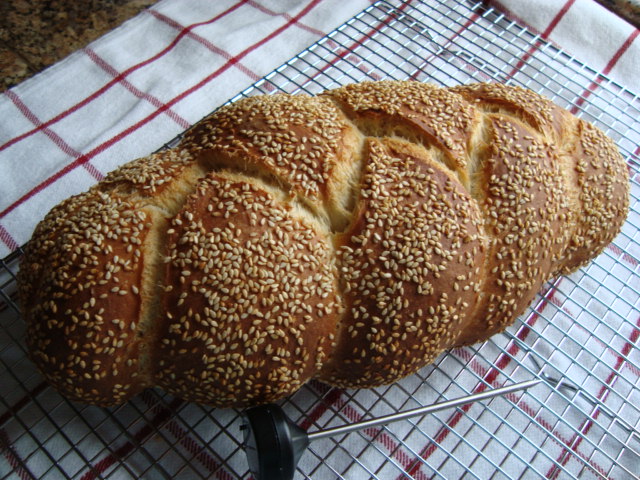 We couldn't wait to cut into it!
Sylvia