San Joaquin Sourdough with White Whole Wheat
Today, I baked a couple of boules of San Joaquin Sourdough. The dough was 75% hydration. I used Guisto's Baker's Choice flour and 10% KAF White Whole Wheat. 
I baked the boules on a stone with my usual steaming setup. However, I poured more boiling water than usual over the hot lava rocks, because I wanted to see the effect of heavier steaming. As I had suspected from previous bakes, the effect was good oven spring and bloom but reduced grigne and a shinier crust.
The flavor is good, but I do think I prefer the rye over white whole wheat in this bread.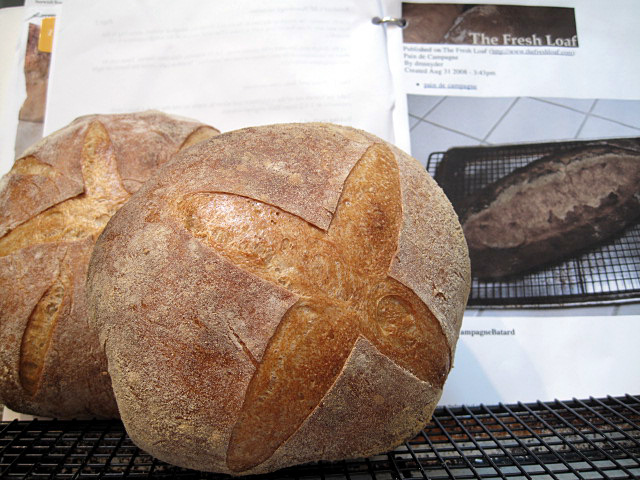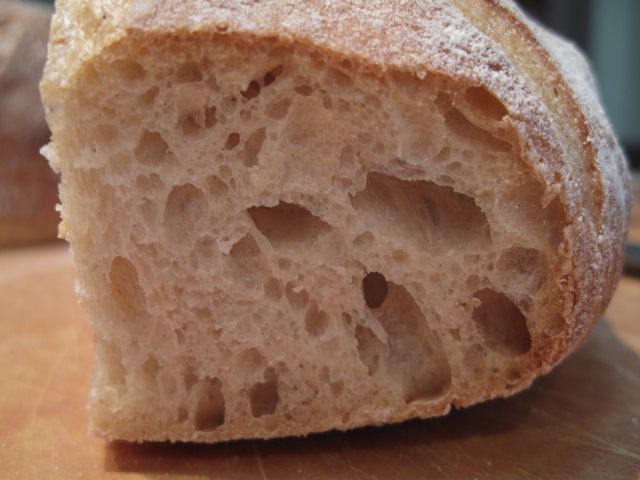 By the way, this dough makes very satisfactory pizza too.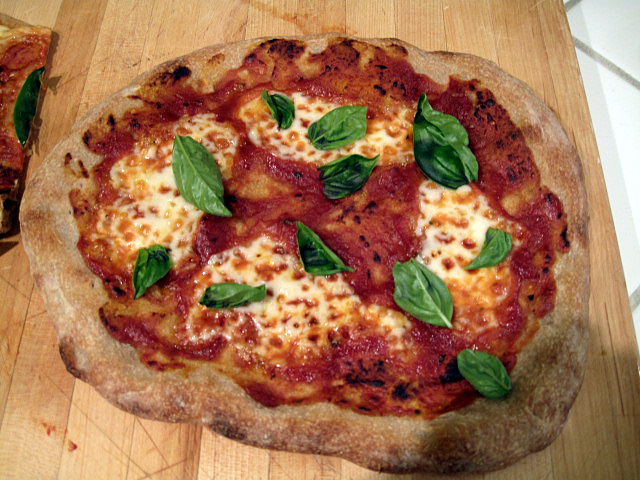 Pizza made from a previous batch of dough, frozen for about a month.
David