Happy with my progress manipulating starters, and baking sourdough boules using D. DiMuzio's San Francisco Sourdough formula, beginning last night, and finishing this morning I let my starters rest, and tried, for the first time, to bake classic baguettes, i.e., baguettes initiated with a poolish. I was stimulated to do this by my mixed results--great flavor, ok crumb, disappointing proofing and ovenspring--baking sourdough baguettes.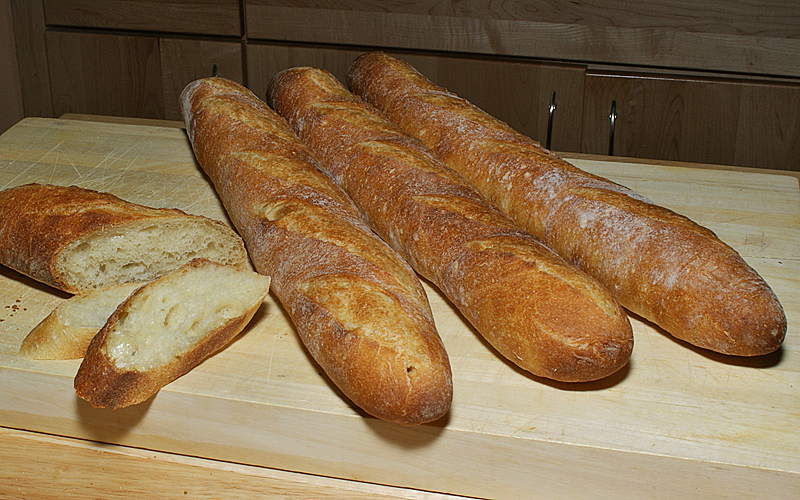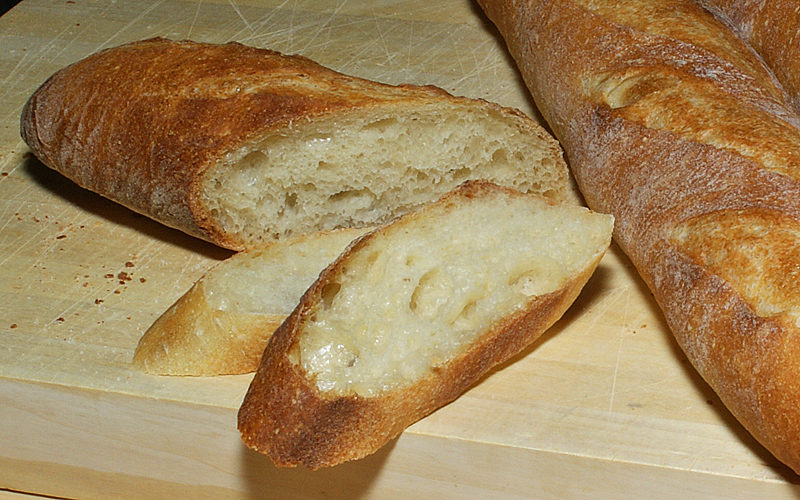 For a first attempt I'm very satisfied with the results, especially the flavor. While I was setting up to photograph, I paused three times to have yet another piece with butter.
The formula, and guidance came from Ciril Hitz' Baking Artisan Bread", which I followed to the letter.
So I've got my baking focus, for the next couple of months centered on working with these two basic formula: DiMuzio's sourdough, and Hitz' classic baguette dough. Like the moldy, oldy directions to Carnegie Hall...practice, practice, practice.