I'm nuts about San Francisco Sourdough from "Crust&Crumb."
Peter Reinhart's recipe for San Francisco Sourdough Bread in "Crust&Crumb" is one I keep coming back to. I have enjoyed many French-style levains with a more subtle sourness, but I still prefer the assertively sour San Francisco-style Sourdough. Reinhart's formula in C&C is the one with which he won the James Beard Award, and it is a winner in my book too.
I generally make three 1.5 lb boules from this formula, but I had wanted to make a sourdough walnut bread again for quite a while. So, I made two of my usual boules and one batârd with walnuts. The walnuts were lightly toasted (15 minutes at 350F) and kneaded into 1.5 lbs of the mixed dough before bulk fermentation.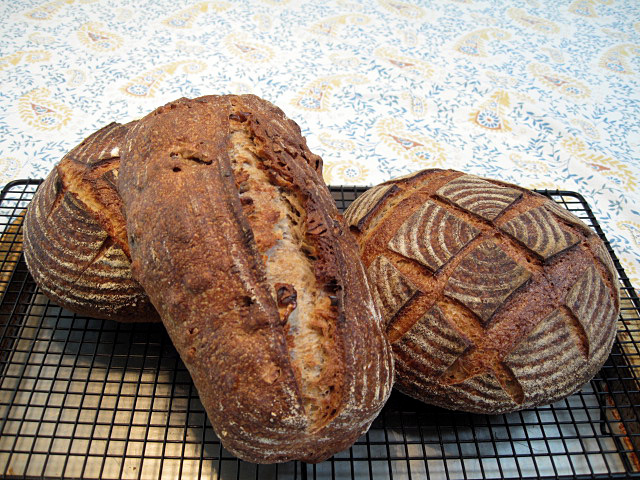 I think this bread has the most beautiful crust! Can't you just hear the crunch when you imagine biting into a slice?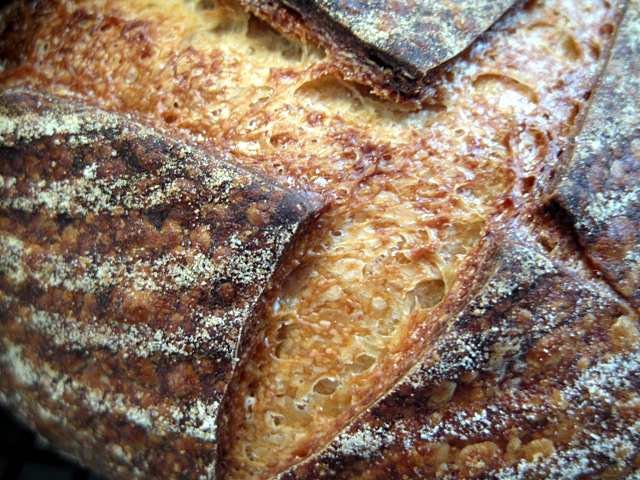 And for the crumb aficionados ...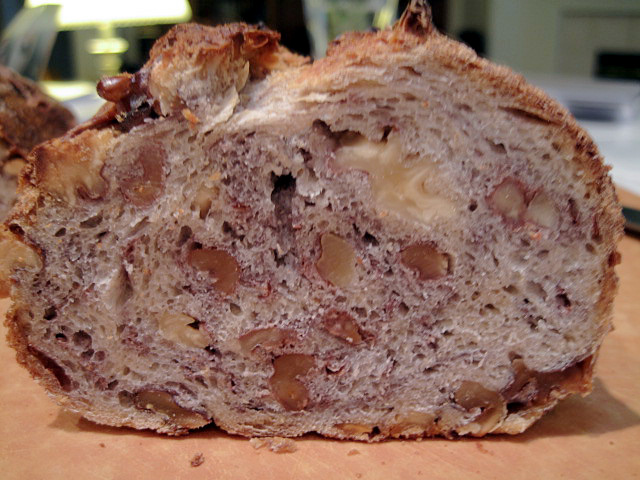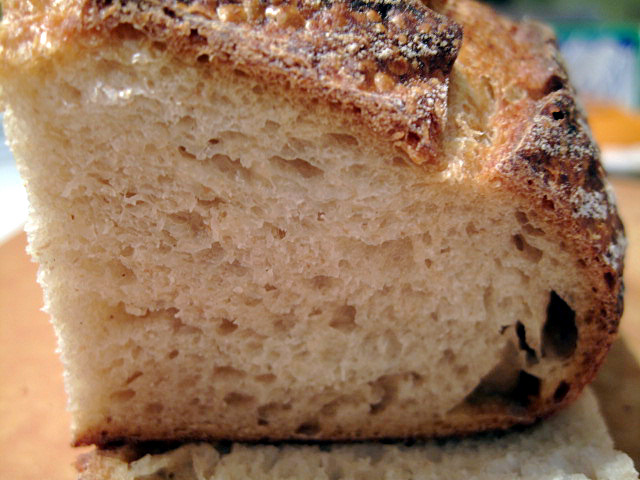 The crumb is not as open as usual. Maybe the white whole wheat (10%) was thirstier than I thought.
David