My buttermilk cluster attempts.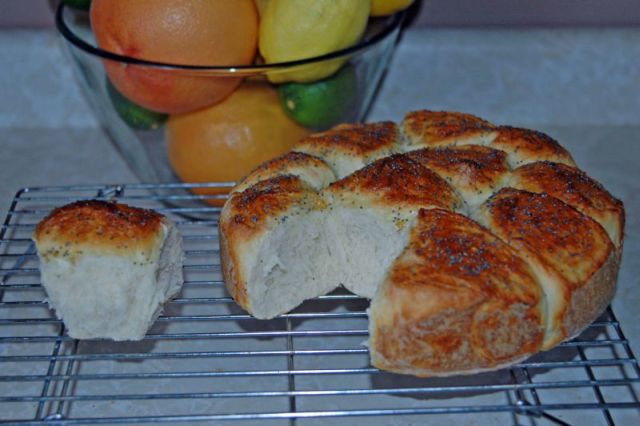 Well, this was my 1st try at the buttermilk cluster. Also my 1st "no bread machine bread". Tasted good, but didn't rise very well so they were a little dense. I used some vital wheat gluten and an old yeast.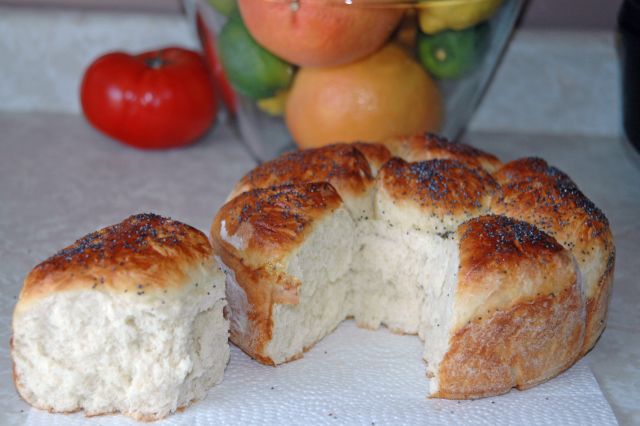 My 2nd try came out much better. A new yeast and no additive. I sliced a bun up and toasted it this morning. Now that was good. I started a batch of no-knead bread last night and it should be ready for the oven as I type this. Wish me luck. Dave.